Pakistani singer claims Karan Johar 'copied' his song, threatens legal action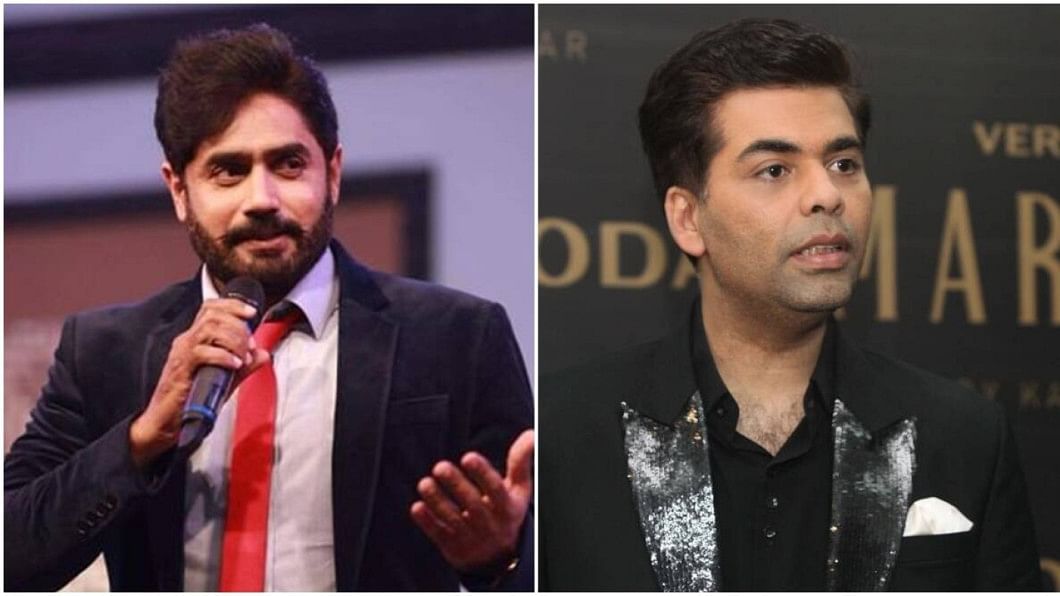 Pakistani politician and singer Abrar Ul Haq has made accusations about producer and filmmaker Karan Johar, and on his production house Dharma Productions for stealing his song "Nach Punjaban", in the upcoming movie "Jugjugg Jeeyo". 
On May 22, Abrar tweeted: "I have not sold my song "Nach Punjaban" to any Indian movie, and reserve the rights to go to court to claim damages. Producers like @karanjohar should not use copy songs. This is my 6th song being copied, which will not be allowed at all."
However, he did not make it clear whether he was specifically referring to Karan Johar or Bollywood in general.
Abrar's Tweet on May 23 reads, " Song "Nach Punjaban" has not been licensed to any one. If someone is claiming it, then produce the agreement. I will be taking legal action. #NachPunjaban"
The song "Nach Punjaban", voiced by Abrar, was originally released in 2002.
While written and performed by Abrar, "Nach Punjaban" is sourced to Moviebox Birmingham Limited on Spotify. Following Abrar's tweet, the UK record label's Twitter handle issued a statement of its own, making Abrar's case weaker.
It noted, "Nach Panjaban has been officially licensed for it to be included in the film "Jugjugg Jeeyo" by T Series. Karan Johar and Dharma Movies have the legal rights to use this song in their film and the tweet by Abrarul Haq earlier today is defamatory and completely unacceptable."
Now, T-Series has issued a statement addressing the matter on its social media handles. Snubbing Abrar's claims, it has assured, "We have legally acquired the rights to adapt the song Nach Punjaban from the album Nach Punjaban released on iTunes on 1st January, 2002 and is also available on Lollywood Classics' YouTube channel, owned and operated by 1 Moviebox Records Label, for the film Jug JuggJeeyo produced by Dharma Movies. All due credits shall be included across all platforms when song released."
It maintains that "As represented by 1 Moviebox Records Label, the said song copyrights exclusively vest with Moviebox with all valid documents."
"Jugjugg Jeeyo" will be released in theatres on June 24. It is directed by Raj Mehta, and produced by Karan Johar's Dharma Productions. The film will star Anil Kapoor and Neetu Kapoor as Varun Dhawan and Manish Paul's parents, and Kiara Advani as Varun's wife.