'One Piece' breaks 'Wednesday' and 'Stranger Things' records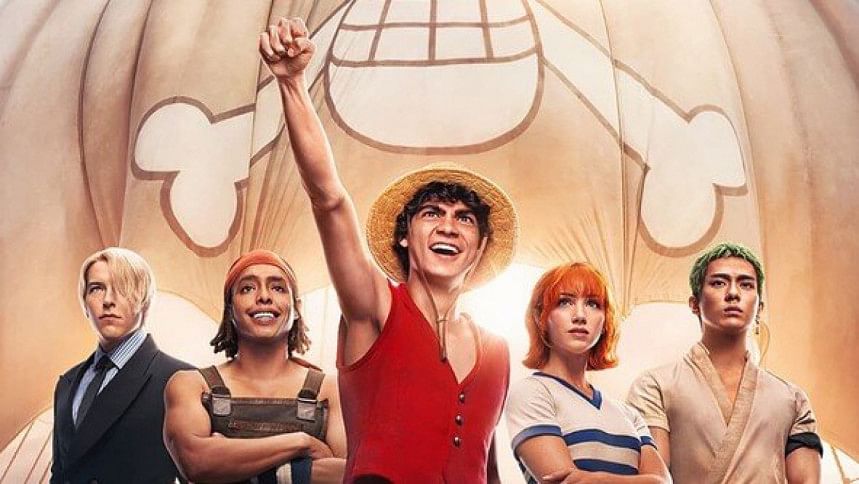 The live-action adaptation of the cult favourite anime, "One Piece" manages to set a new record for Netflix by outperforming the records set by earlier hit series "Wednesday" and "Stranger Things".
The streaming service released the first season of the live-action anime adaptation last week.
"One Piece" rose to become the leading TV series on Netflix in around 84 different countries within the first few days of its release.
Previously, "Wednesday" and season four of the sci-fi series "Stranger Things" held the title by becoming the number one show in 83 different regions over their initial weekends of release.
Eiichiro Oda is the creator of the original manga upon which both the anime and live adaptation "One Piece" are based.
The series is the story of the pursuit of lost treasure by a rag-tag pirate crew.
Oda assumed that fans of the anime might push back against the live-action adaptation so he wrote an open letter earlier this year to address the efforts of the entire crew of the series. He even mentioned that numerous scenes had to be re-shot since he personally wasn't satisfied with the first takes.
The live-action adaptation has been developed by Matt Owens and Steven Maeda.
The Netflix series stars Iñaki Godoy as the series lead Monkey D Luffy. The rest of the pirate crew includes Roronoa Zoro (Mackenyu), Nami (Emily Rudd), Usopp (Jacob Romero) and Sanji (Taz Skylar).