An ode to Jean-Luc Godard, vanguard of New Wave cinema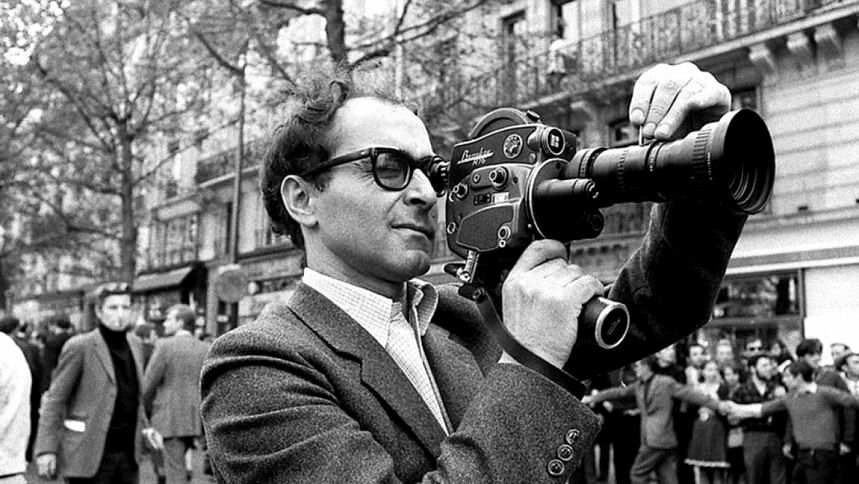 The pioneer of the French New Wave and one of the most brilliant directors of the 20th century, the great Jean-Luc Godard is regarded as one of the most influential filmmakers of all time. His contribution to cinema can be felt throughout cinematic history, and beyond.
Seeking inspiration from Italian Neorealism and breaking away from the traditional style of filmmaking, Jean-Luc Godard is one of the French critic-turned-directors who shaped the future of cinema during the late 1950s.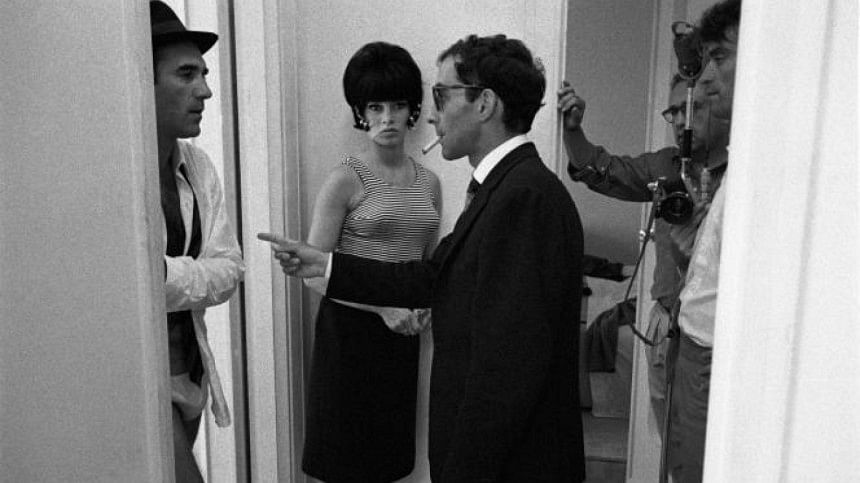 Alongside a group of fellow directors and critics, including François Truffaut, Godard rewrote the rules of cinema with his unique filmmaking techniques that shaped the French New Wave. The director and writer of over 100 films, Godard came to prominence with his 1960 film "Breathless".
"A story should have a beginning, a middle and an end, but not necessarily in that order," remarked Godard, when he previously described his way of filmmaking.
Godard had always been different from his contemporaries as he became so well-versed with the grammar of cinema after critiquing films for so long. His excellence in filmmaking was noticeable from the very beginning of his journey as a filmmaker in the mid-1950s, which continued till "Image Book", his final feature film, released in 2018.
Along with his French New Wave compatriots –who refused to accept that a filmmaker had any less authority than a writer by modifying cinema to suit their individual taste and preference– Godard helped usher in a new era of filmmaking.
Few filmmakers had been able to it before him, and even fewer after his retirement from cinema have blended political messages with humanity so brilliantly in their films.
After the completion of his nearly seven decade-long excellence in cinema, music, and the arts, Godard chose to end his life through assisted suicide, a practice allowed under Swiss law, and passed away on Tuesday at the age of 91 at his home in Rolle, Switzerland.
Here are five essential films that best encapsulate the elusive Jean-Luc Godard.
Breathless (1960)
Godard disregarded the traditional filmmaking conventions with his signature irreverence debut with "Breathless". "Breathless" paradoxically became a pioneer film that later inspired the majority of New Wave surges in world cinema. Jump cuts, handheld camera shots, and cheerful jazziness, which later became his signature style prevalent through most of his films, were introduced in the movie. This movie served as Godard's statement that he would approach things his way, which was undoubtedly fascinating.
It became an instantly recognizable classic with actor Jean Seberg's infamous haircut, Jean-Paul Belmondo's aviator sunglasses, a run-and-gun, etc. Godard had himself pushed around in a wheelchair to shoot some of the film's more sinuous tracking shots. Nevertheless, the most astonishing thing about "Breathless" is its writing and quotability, which still makes the movie a tremendous one, forever embedded in people's minds.
Godard's brilliant script in the film sets the stage for an entirely new era of collapsed artistic hierarchies. The movie literally starts with Belmondo's line, "Yeah, I'm an asshole," which was so unconventional for cinema then,w that it shook the traditional setting of cinema then and inspired independent filmmakers to date.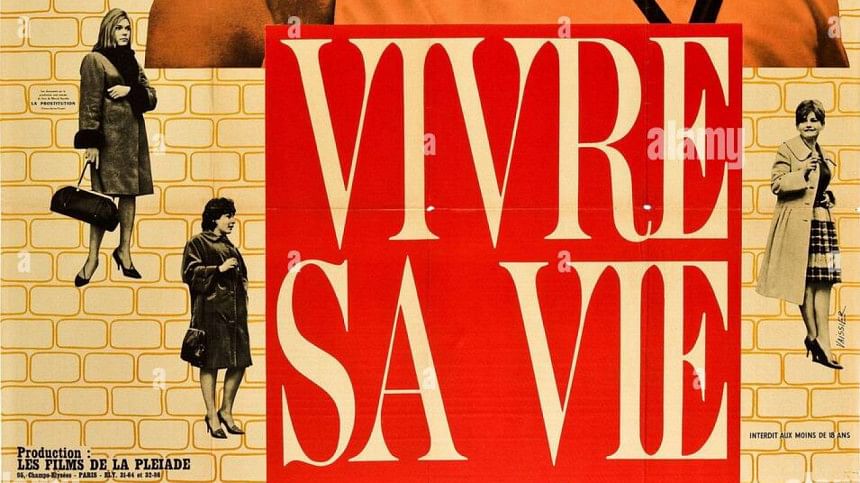 Vivre Sa Vie (1962)
"Vivre Sa vie" serves as the pinnacle of Anna Karina's captivating acting career; she plays an aspiring actress whose dreams are shattered by grim reality. She becomes a prostitute in order to survive after discovering the underlying flaws in modern society. Her cruel pimp treats her like a submissive corpse. The film's plot was divided among 12 characters, with intertitles used to differentiate each one, a technique that Godard would subsequently adopt as his own.
Coutard's cinematography takes on a new flavour that leaves audiences with profound hopelessness that is impossible to reverse. Godard, like many of his previous directors, creates a collision between the fate of a sex worker and proposes intellectual arguments redeeming on the boundaries of language.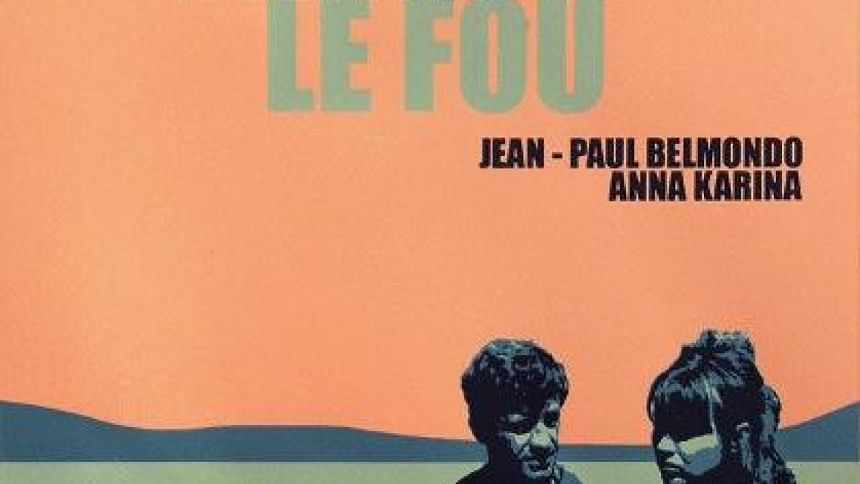 Pierrot Le Fou (1965)
In the movie "Pierrot Le Fou", Jean-Paul Belmondo and Anna Karina play star-crossed lovers on the run after a dangerous encounter with gangsters. Characters in the movie broke the fourth wall and spoke directly to the camera, which was a technique Godard frequently used in his films. Although "Pierrot Le Fou" had a lot of colour on screen, it was a twisted, gloomy take on a love-gone bad story.
Rightfully so, one of Godard's most acclaimed movies is "Pierrot le Fou". This movie is about each and every one of us because, despite the fact that Belmondo's character is named Ferdinand, his beloved Marianne (Karina) insists on calling him Pierrot (sad clown).
Few movies have been able to combine so many unforgettable shots, from the scene of an abandoned overpass in the middle of nowhere to the sad clown blowing himself up by the beach.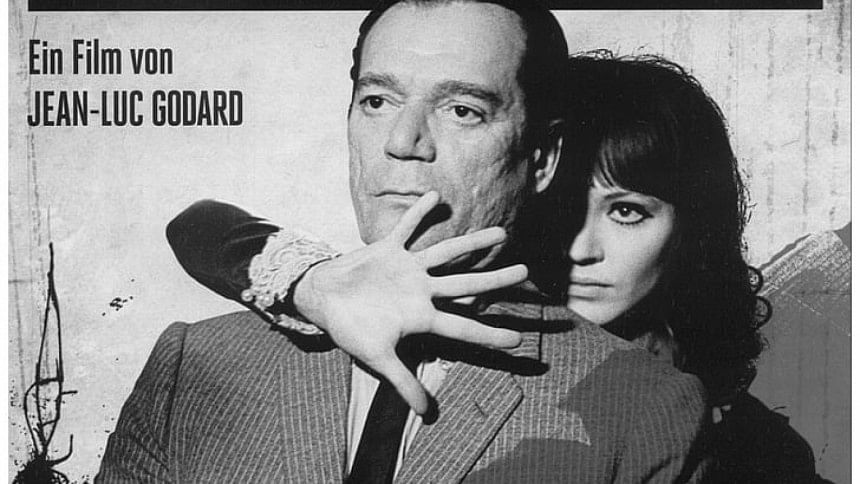 Alphaville (1965)
Godard's "Alphaville" is one of those exceptional films that creates a bizarre world by evoking a multitude of emotions among the audiences rather than subjecting them to the intricate crudity of the genre.
With "Alphaville", Godard invented the French New Wave pulp sci-fi genre. By filming a dystopian noir on actual Parisian sites rather than a dystopian studio, he paints a picture of a bracingly unpolished perspective of the film. Lemmy Caution, played by Eddie Constantine, is a secret spy who dons a trench coat and sets out to overthrow a fascist technocracy. He is assisted by Anna Karina, who plays a resident of Alphaville and becomes aware of the evil government and aids in the internal overthrow of Alpha 60–the mastermind computer that runs the city. This brilliant and unapologetically unorthodox science fiction film, which is now among the most influential movies of all time, argues that Godard should have attempted more films like this in his lifetime.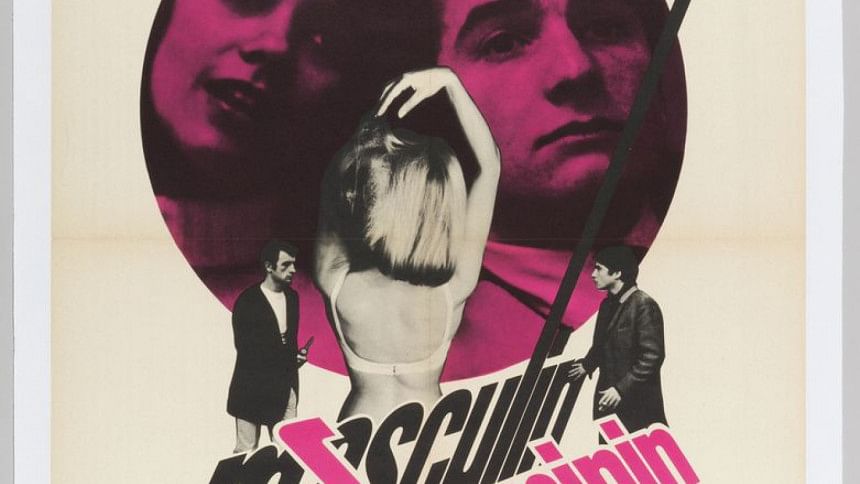 Masculin Feminin (1966)
Godard collaborated with Jean-Pierre Léaud, a favourite of Truffaut's and singer and actress Chantal Goya, to create a free-wheeling portrayal of 1960s Paris on the verge of a revolution. Chantal Goya portrayed a self-styled academic and pop star, who has an affair. The movie contains romantic comedy components but is as satirically restless as any Godard film.
"Masculin Feminin" is a representation of the consciousness of the youth in the 60s. The film, which uses avant-garde visual techniques, centres on a young idealist who falls in love with a conceited pop singer before allegedly dying in a high-rise apartment fall. Godard creates a paratextual labyrinth that encourages a beautiful system of self-reflexivity and even has a Brigitte Bardot appearance.
Godard aims to draw attention to the inevitable commercialization of the revolutionary dream in a capitalist economy by referring to them as "the children of Marx and Coca-Cola."
Godard will be remembered for his commitment to experimental film and audacious artistic expression. His influence will be felt for many years to come, whether it is due to his tenacious spirit, his inexplicable urge to create, or his unbridled desire to interact with his audience and test their intellectual capacity.