Nushash Humayun's 'Moshari' in 2022 SXSW Film Fest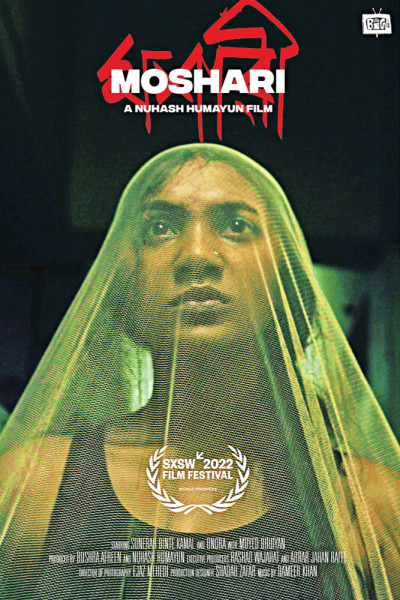 Nuhash Humayun's horror-short film 'Moshari' will have its World Premiere at the 2022 SSXW Film Festival in the USA.
The film will compete in the the Midnight Shorts section of the festival. 
 The film follows two sisters trying to survive the end of the world. "Moshari" stars "No Dorai" famed actress Sunerah Binte Kamal as the lead, as well as Nuhash's niece, Onora.
 "I am so proud of everyone who's worked on this, it's been years in the making", wrote Nuhash on social media, while making the announcement.
The festival will commence on March 11, and will end on March 20, 2022.