'Not willing to compromise humanity for commercial gain'
Mejbaur Rahman Sumon on 'Hawa'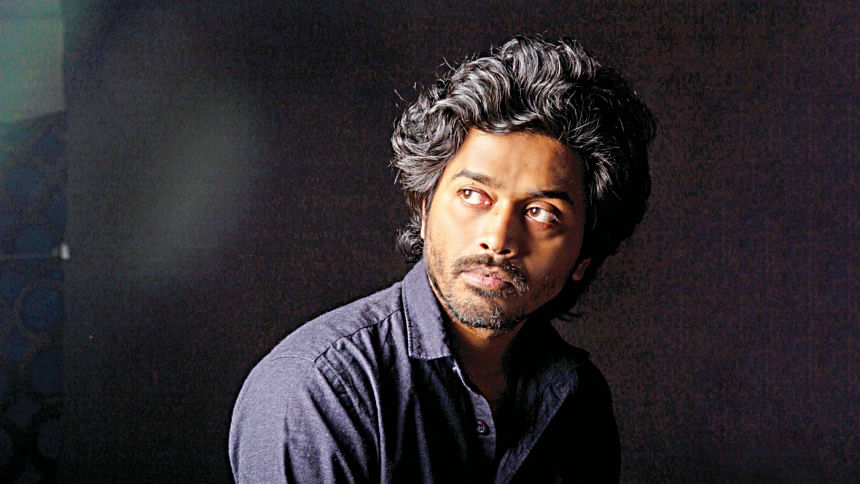 Mejbaur Rahman Sumon took time off from fiction after spending four intense years working in television. The director went on to try his luck in advertising, and earned much fame in the commercial arena over the following 10 years. The maker finally decided to return to the world of fiction, this time on the silver screen, with his much-awaited multi-starrer production "Hawa".
We caught up with Sumon to learn more about his silver screen debut and other upcoming projects.
The trailer release of "Hawa" was postponed by a couple of days, following the Sitakunda blast. What caused you to change the decision at the last moment?
I was on my way back home after a long tedious day, finalising the trailer and wrapping up any other last-minute changes, when I heard about the deadly incident at Sitakunda. It was indeed very sad and we did not want to put forward the trailer while the people of this country were undergoing this crisis.
We all seek commercial success at the end of the day, but we were not willing to compromise our humane side to fund our commercial gains. Thus, we decided to wait a while longer to release the trailer when our audience would be ready to enjoy it.
The journey of "Hawa" has been longer than you had expected. How has your run with this production been so far?
We wrapped up shooting for this film in November, 2019. However, the pandemic soon broke out and the post production was made lengthier than we had expected. When we began shooting for this film, many of the actors we had cast were new, but by the time everything was back to normal, they had already been well-received by our audience.
I want to put forward a production that comes as a treat to cine-lovers. Hence, I am willing to wait if that's what it going to take to reach my goal.
When are you planning to release the film?
We have already submitted the film to the censor board and are waiting for the green light from their end. The sooner the film clears the censor board, the faster we will be able to start promotions and present it to the audience in theatres.
You are also looking forward to "Ei Muhurte", an anthology series which will release on Chorki.
Yes! Through "Ei Muhurte", me, Piplu R Khan and Abrar Athar look to deliver our personal commentary on contemporary issues that are already known to our viewers.
One specific incident can stir up varying emotions in different individuals. While one might find an incident irritating or triggering, others might accept its course of actions and add it as a reminder for their conscience.
How is your music coming along?
I am very glad that my band Meghdol is doing the promotional song for my film "Hawa". The original song "E Hawa", crafted by Meghdol, will be the only song in the film.
Music is something I can never forget or leave behind.
What else are you looking forward to?
I received a government grant for a film. I plan to start the shooting for it soon. The name of the project is not finalised yet, but the working title for now is "Roid" (sunlight), a regional dialect for the standard Bangla word 'Roud'. I look forward to crafting fiction, if the audience keeps expecting that from me.