Nisho-Mehazabein's 'Redrum' to drop on February 17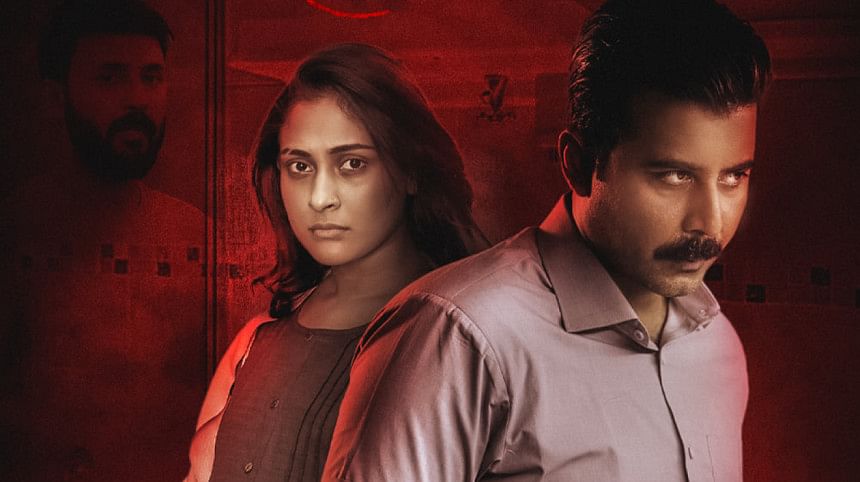 The trailer of Vicky Zahed's new instalment dropped on Chorki's official Facebook page and YouTube channel, today. The Afran Nisho- Mehazabein starrer Chorki original web film also stars Manoj Pramanik, Nasir Uddin Khan, Sallha Khanam Nadia and Azizul Hakim, alongside others.
The trailer portrays an expecting Mehazabein in a rather unconventional manner while Nisho is seen hunting down to solve a murder mystery as a CID officer.
Alongside exceptional colour grading, the trailer is paced with bold dialogues, dark scenes, and a contradictory projection of red, the colour of love.
Being Vicky Zahed's first web film, the crime-thriller is backed by an amazing background score that radiates the essence of the cat-mouse chase game while giving goosebumps to its spectators.
Revolving around forensics, a dead body on a car bonnet and a pregnant woman running in the woods to save herself from a probable danger that is yet to be discovered by the viewers, "Redrum" checks out on all the elements of a classic murder-mystery crime thriller. The film is slated to release worldwide on Chorki on February 17.