My father did not want me to be part of showbiz
Yash Rohan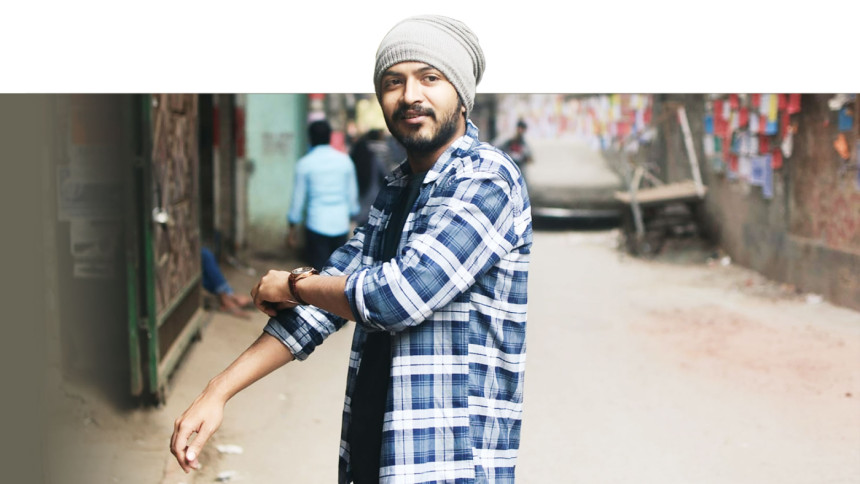 Yash Rohan debuted into the world of silver screen with Gias Uddin Selim's "Swapnajaal", oppositePori Moni. The "Networker Baire" actor currently awaits the release of his much-anticipated movies "Poran" and "Deshantor", which will release this year.
Recently, Yash has signed up for a web-film alongside Nusraat Faria in the web film titled "Pordar Arale".
In a candid conversation with The Daily Star, the popular actor opens up about his journey in the showbiz industry.
You debuted with Gias Uddin Selim's 'Swapnajaal'. How has been your acting journey so far?
I could not have asked for a more promising debut, as it had a wonderful script, and I could act opposite the beautiful Pori Moni. The songs of the movie are exceptionally beautiful, and till date it remains close to my heart.
Gias Uddin Selim, through his meticulous directing and guidelines, acted as my mentor throughout the film.  I will forever be grateful to him for trusting me with this movie.
Both of your parents, Naresh Bhuiyan and Shilpi Sharkar Apu, are renowned in the world of showbiz. How much did they support you?
Initially, my father did not want me to act, while my mother pushed me to follow my dreams. Later on, "Swapnajaal", came into my life, and finally my father could finally understand my passion for acting. Now, my father loves my acting and no longer objects to it. Nowadays, he truly inspires me to take on more projects, that will give me space as an actor.
Which medium do you prefer to see yourself in, as an actor from a new generation?
I never thought in my wildest dreams that I would be an actor. I thought I would be pursuing engineering, but later on, I became an actor. I really do not care what the medium is, as long as I get to work in good scripts. It could be anything television, OTT or movies -- as long as it's something that attracts me.
What do you think of OTT as a platform?
OTT platforms came as a blessing for our industry; the streaming platforms gave many directors, actors and technicians the opportunity to work in big budget projects.
I believe that it will only get better as time goes by.
Recently, I have worked in Zee 5's web series "Kuhulika", and Parvez Amin's web-film titled "Pordar Arale", opposite Nusraat Faria.