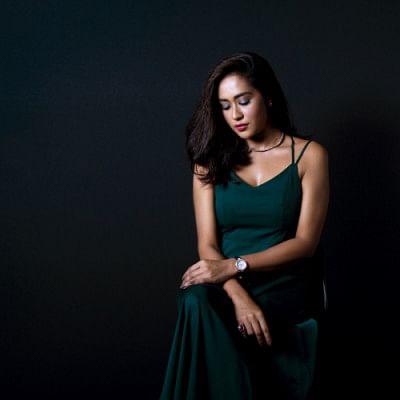 After slaying it in "Mohanagar" and "Refugee", Zakia Bari Mamo has decided to only take up roles that define her as a true artiste. "Kohinoor", where she donned the un-glamorous and feisty titular role, further advocates for her pledge to be true to the craft.
We caught up with the dazzling diva about working in"Refugee", and her upcoming projects.
You were seen as a cop in "Mohanagar", and played a similar character in "Refugee" as well. What inspires you to take up such roles?
I like to play roles that present women to be powerful. It leaves me with a certain positive energy that I thoroughly enjoy.
It inspires me and I believe, it also inspires my fans, especially female ones, to take up more challenges that might lead to growth and prosperity in life.
One thing about the media that you appreciate?
Leaving the negativity aside, the media always gives you the courage to dream big, despite its limitations – this is what I like about this sector.
The makers, actors, and crew members are all very hardworking and every one aims at only one thing—delivering quality productions to their spectators.
What kind of response did you get for "Refugee"?
So far, the response is very encouraging for me as an artiste. People are appreciating the cinematography, the music, and also the actors who have worked in this production.
We presented a different narrative, and we are glad that the audience lauded our effort to portray the Bihari community.
Are you looking pick up more OTT projects, or is the silver screen something you enjoy working on more?
The medium is secondary. As long as I get to play characters that both me and my fans enjoy, I am content. 
Many new directors are emerging and putting forward new genres and stories for our fans. How are you viewing this trend?
I just worked with Imtiaz Hossain Sazib and the way they are trying to break against the mainstream narratives is commendable. I thoroughly enjoyed this experience and with their freshness.
I think it also helped restore hope for the audience who will now look forward to good productions as they have already raised their expectations.