Let's not embarrass Bangladesh: Farooki requests clearance letter
'Saturday Afternoon' still waiting for official clearance letter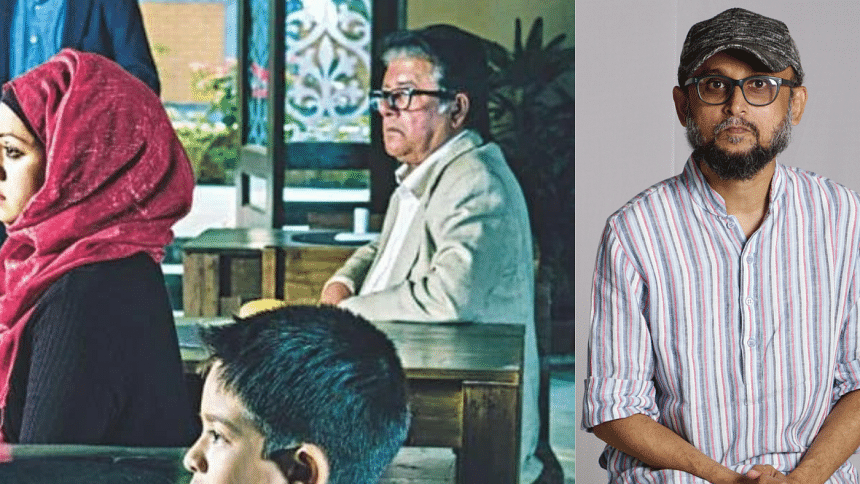 On January 21, Mostofa Sarwar Farooki's "Saturday Afternoon" (Shonibar Bikel) finally received a verbal clearance from the Bangladesh Film Censor Board, after being stuck in limbo for four long years.
The decision came to a head after "Faraaz"—a Bollywood film based on the Holey Artisan attack—released its trailer. Since both movies were based on the same tragic events, Farooki had argued that his film should release first, as it had begun long before "Faraaz".
While Farooki's "Saturday Afternoon" was given a verbal clearance during the Censor Board Appeal Committee meeting on January 21, he is yet to receive the official letter from the board that will enable to begin planning the theatrical release of his film in Bangladesh.
Taking to his official Facebook account, Farooki wrote an open letter to the censor board, speaking about how he is still waiting for their official letter.
"Dear brothers and sisters of the censor board, we are still waiting for your letter. According to the Constitution of Bangladesh, the Appellate Board has the highest power to decide the fate of a film. Their decision in regards to 'Saturday Afternoon' has been seen by people all over the world, through local and international news. They're all waiting and watching. Send the letter quickly, without delay. Let us not put Bangladesh in an embarrassing situation any longer. 'Faraaz' is releasing on February 3. The people of Bangladesh are looking forward to the release of 'Saturday Afternoon', even if it is on the same day or an hour before 'Faraaz'," wrote Farooki.   
His post concluded by saying, "So, solve it quickly.  Let's release this film with a smile on our faces. 'Saturday Afternoon' has already been shown in many countries around the world. Now, it's time for the people of Bangladesh to see this film. Simultaneously, it is also time for you to think, whether in this new era of media, the thought of stopping this movie will be of any use at all.  Because anyone can release their film on digital platforms if they want to. As a result, trying to stop a film from being released can only bring disrepute to the country."