Blender's Choice – The Daily Star OTT and Digital Content Awards today
'Khachar Bhitor Ochin Pakhi' wins Best film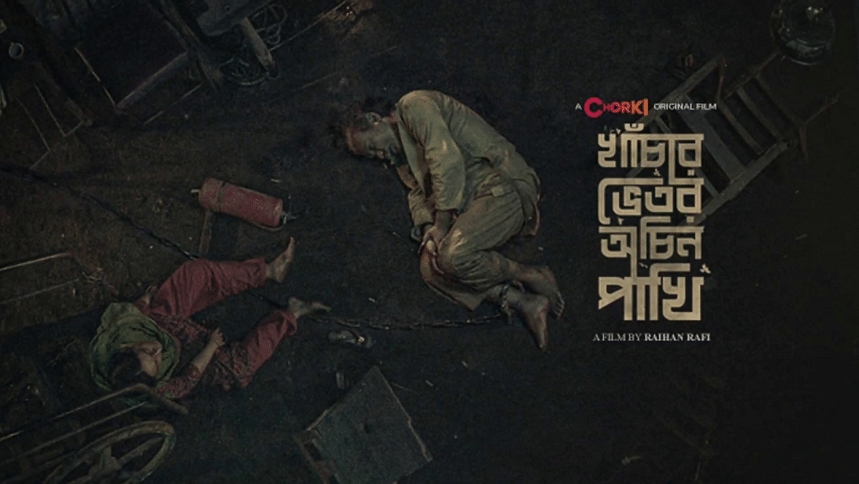 Raihan Rafi directorial "Khachar Bhitor Ochin Pakhi" bags the Best film award in popular category at the Blender's Choice-The Daily Star OTT & Digital Content Awards 2021 tonight.
The Daily Star and Ispahani Tea Limited has jointly organised 'Blender's Choice-The Daily Star OTT & Digital Content Awards 2021'. The gala event was held at the 'Hall of Fame' of Bangabandhu International Conference Centre (BICC) on September 3.
The other nominees in this category were "Bunker Boy", "Ladies and Gentlemen", "Lights, Camera…Objection and "Unoloukik".
Starring National Award-winning actors Fazlur Rahman Babu and Tama Mirza, the Chorki original production revolves around themes like politics, terrorism, struggle to survive, betrayal and revenge.
The story of the film centered around a girl named Pakhi who came to the capital in search of work. Unfortunately, she ended up in an abandoned factory and get trapped. There she came across Firoz Khan (Fazlur Rahman Babu), an influential politician who has been missing for four years.
The series showed the struggle of two strangers, who got lost in a factory and eventually finds comfort in each other. In the ending the film took a major turn and left the audience in awe.
The film released in October 21 last year and made a good impression among the audience.
Besides Babu and Tama in the lead role, the film has an ensemble cast of Intekhab Dinar, Nasir Uddin Khan, and Sumon Anwar among others.
The awards were given in 31 categories under 3 broad categories - Popular, Critics, and Individual Digital Content Section.