Jaya Ahsan starts shooting with Iranian director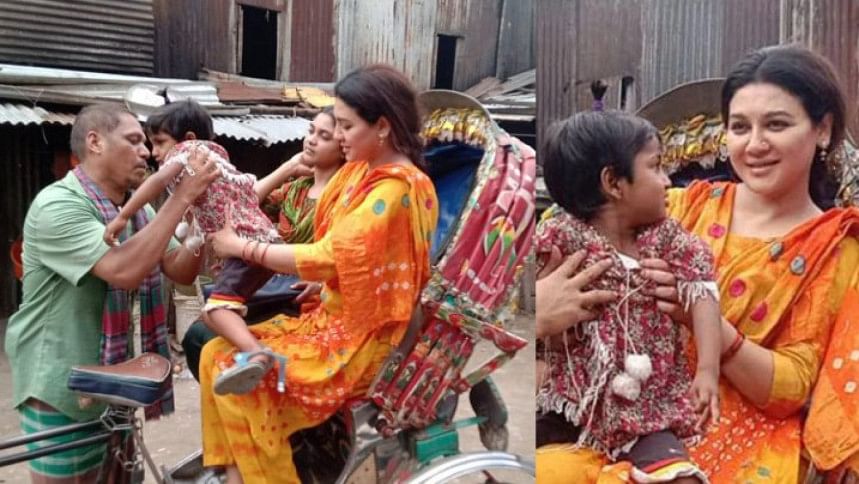 Jaya Ahsan is working with "Din—The Day" director Morteza Atashzamzam for his latest film "Fereshta".
The Iranian director, along with his four crew members, is visiting various places in Dhaka including New Market, Jamuna Future Park, and Bashundhara, among others.
Jaya Ahsan has started shooting along with actress Reekita Nondine Shimu, at the Dreamland Dhaka Resort & Restaurant in Bashundhara. Pictures surfaced online showcasing both the actress riding on rickshaws dressed as slum dwellers. The actress is seen carrying a three-year-old child in her arms. The Iranian team is scheduled to shoot for about 20 days- most of which will be day shooting.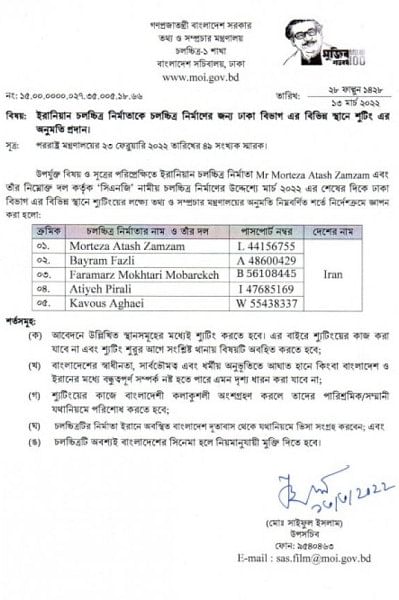 Meanwhile, sources at the Ministry of Information and Broadcasting revealed that the film got permission on March 13 under the name of "CNG." Bairam Fazli, Mokhtari, Mobarekh, Atiya Pirali, and Kavas are working with Morteza Atashzamzam in this film.