It is completely up to Pori: Razz speaks up on 'separation' rumours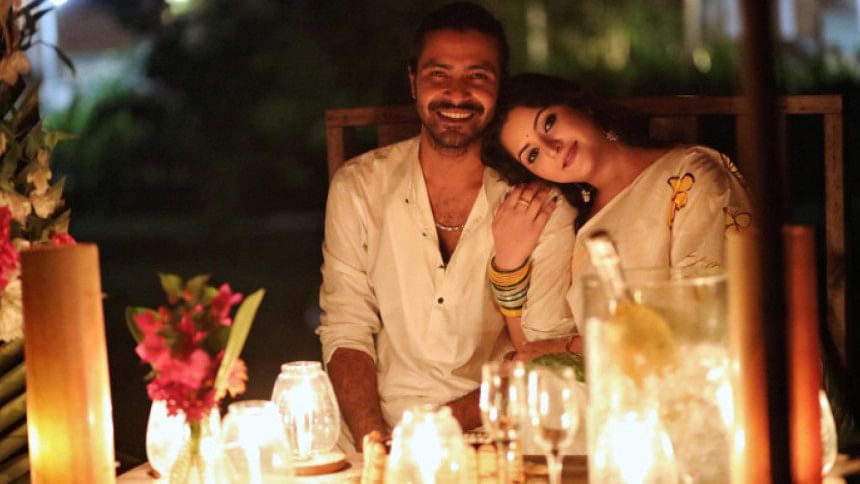 A few days ago, some personal pictures and video clips of actors Sunerah Binte Kamal, Tanjin Tisha, and Nazifa Tushi were leaked on social media. The post was made from Sariful Razz's profile. Various arguments are going on through the social media about the issues.
The post lasted only 18 minutes on Facebook. Later that night, it was removed from Razz's profile. However, it is not yet known how the post was made, and it is still a mystery. Today, Sunday, Pori Moni's post hinted on their separation. Razz spoke to The Daily Star about the entire matter.
What do you have to say regarding the whole issue?
I really can't say who posted these! That 18 minutes are still an unknown mystery in my life. However, I really want to know what actually happened and who did this? I have written in my social media account in details regarding this matter, now I don't want to talk about these things anymore.
Have you been living alone for a long time?
Not for long, but for a few days I have been staying alone. I am giving myself a space and keeping myself away from all pressures. I just finished the dubbing for the film, "Dewaler Desh". It's just I wanted to be myself for a while. I see nothing wrong in here.
 
How reasonable is it to stay out for so long, leaving your wife and children?
It's not like that, I forgot them when I am not with them. All my love is always with them. Just because I'm far away, doesn't mean I don't have a relationship. Not everything in life obeys logic.
Will you forget everything and work on fixing the problems?
Only time will tell. However, I am extremely upset about many things. Why is it that I have to learn from Facebook or media outlets first about my personal matter? Why do outsiders suggest me to fix everything in my family! Why should outsiders involve in my private matters? I cannot take such things.
She is my wife, the mother of my child, I will always have respect for her. However, I am extremely exhausted and frustrated with such things. Now, it is more important to know Pori's comments about these things than me, is that what does she wants? I don't want to talk about this anymore. I only want to be with work, and talk about my work.
When are you returning on the screen?
What can one do with such mental turmoil? But I have to get back to shooting. There are several new works that I have on pipeline. An actor always wants to be with new work. I have that desire and hunger.