I want to satisfy my inner artiste: Tanvin Sweety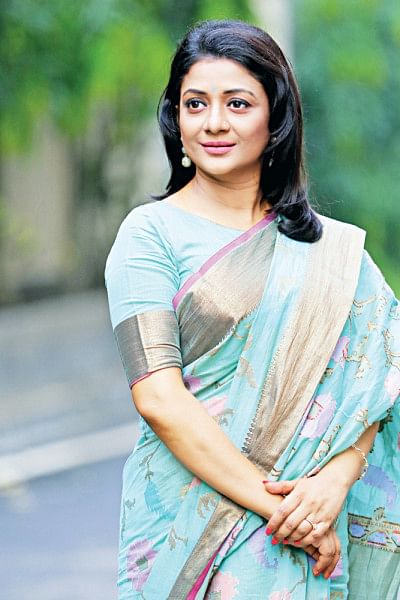 Tanvin Sweety started her career in the industry as a model, and is a renowned face in television dramas for 2 decades.
She has also appeared on theatre, where her presence is still active. She talked to The Daily Star about her latest works, and future plans.
You are starring in the ongoing mega-series 'Gulshan Avenue' season 2. Share your thoughts on this project.
It is a family drama where I portray the eldest daughter-in-law of an influential family. Being the eldest daughter-in-law, my character wants to handle everything in the house by exercising her power. It is written and directed by Nima Rahman, and is being aired on Bangla Vision.
You have been involved with theatre troupe 'Theatre' for many years. "Mukti" made its 101st appearance on stage recently. You also worked on this drama Share your experience about it?
We recently staged the 100th premiere of "Mukti" in a grand manner, earning positive response from the audience. It has an amazing storyline, which mesmerized the audience and makes them feel a lot of emotions.
Are you working on any new plays?
The work for a new drama, titled "Jamini Na Jete", is going on. It is expected to appear on stage in February or March next year. The audience will see a new side of me through this drama.
Why did you decrease your appearances in films?
I will surely work on films that have good characters and storylines. In this year's "August 1975", I played the role of a historical character in this movie. I recently got an new offer for another film, which I will work on. 
After working in the industry for so many years, what are your expectations from acting?
I want to work on something which the audience will remember for a long time. I want to create a strong position in the industry, through my acting. I have done many projects, but now, I want to do satisfy my inner artiste.
Translated by Rafsana Amin