I never played such a role before and I won't do it again: Ferdous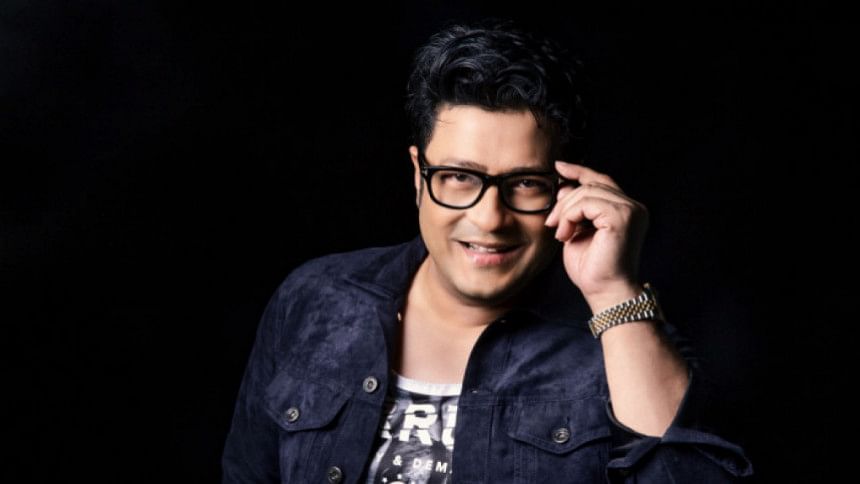 Mahmud Didar's much-awaited film, "Beauty Circus", has brought together two of the silver screen's most renowned artistes—Jaya Ahsan and Ferdous. The movie highlights the lost culture of the circus and showcases the life of people who work in circuses.
In a candid conversation with The Daily Star, Ferdous opened up about his character and how he was initially reluctant to take on the role. 
"I have never played such a role before and I won't do it again. I have always portrayed a positive image on screen and I felt hesitant about taking on a negative role. However, Didar bhai convinced me that I was perfect for the job," said the actor. 
"When I arrived on set, I felt a certain uneasiness in my heart. I was doubting myself whether I made the right decision or not. However, the story and my character are what compelled me to work in this production. Fortunately, by the end, I was satisfied with my role and felt great," added Ferdous. 
Ferdous also talked about how the film will showcase women who work in the circus in a positive light.
"People just assume that circus girls have no sense of personality. So, this movie will highlight the challenges and obstacles women in circuses face," said Ferdous.
The "Hothat Brishti" actor has been working in the industry for over two decades and feels that the films are his second home. 
"I have been working in the film industry for almost two decades. Film is my passion and my true love. That is why when people say that the cinema industry is being destroyed or is declining, it leaves me shaken. That is why I think, similar to how a movie is being made about the culture of the circus, we should also make a movie about our film industry," said the actor. 
Ferdous also talked about how the circus culture has faded in Bangladesh. 
"Thousands of people were involved in the wonderful art of the circus. Most of them have lost their jobs, while others have moved on. As a result, I believe that before we lose our film industry, we really need to highlight various aspects of it," added the actor. 
Currently, the film industry is experiencing a golden period, as films like "Hawa", "Poran", and "Birotto" are doing exceptionally well in theatres. In the future, it is likely that audiences will shower their love and appreciation for upcoming releases like "Operation Sundarban" and "Beauty Circus".