I fought corruption and beat it: Nipun Akter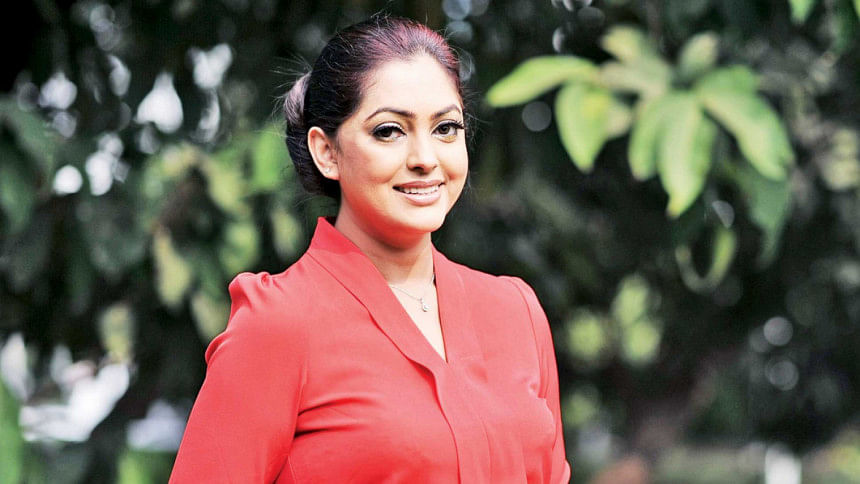 Since the start of the year, Nipun Akter and Zayed Khan have been the 'talk of the town', primarily due to the many controversies surrounding their candidacy for General Secretary of the Bangladesh Film Artistes Association.
Originally, Zayed had been elected to the post of General Secretary, however, the Appellate Division terminated his candidacy, due to allegations of Zayed bribing the voters. After terminating his candidacy, the Appellate Division would declare that the post would be taken over by Nipun.
In response, Zayed Khan served a legal notice to Nipun, for taking over as the General Secretary position. With hearing dates delayed multiple times, the last date for the hearing was set as November 20.
Now, the Appellate Division of the Supreme Court has suspended the High Court's order, which had declared Zayed Khan's candidacy as valid. At the same time, the court approved Nipun's appeal against the High Court verdict.
Today, the Appellate Division passed the order saying there were no restrictions on Nipun performing her duties as the General Secretary in the Film Artistes' Association election.
Speaking to The Daily Star after this momentous verdict, Nipun said, "I cannot put into words how I am feeling today. I fought corruption and was able to beat it. This feeling alone is amazing. Now, I can freely work in the Film Artists' Association. I will finally be able to do all the work that I was wrongfully prevented from doing."