I felt scared after seeing the 'Shurongo': Tama Mirza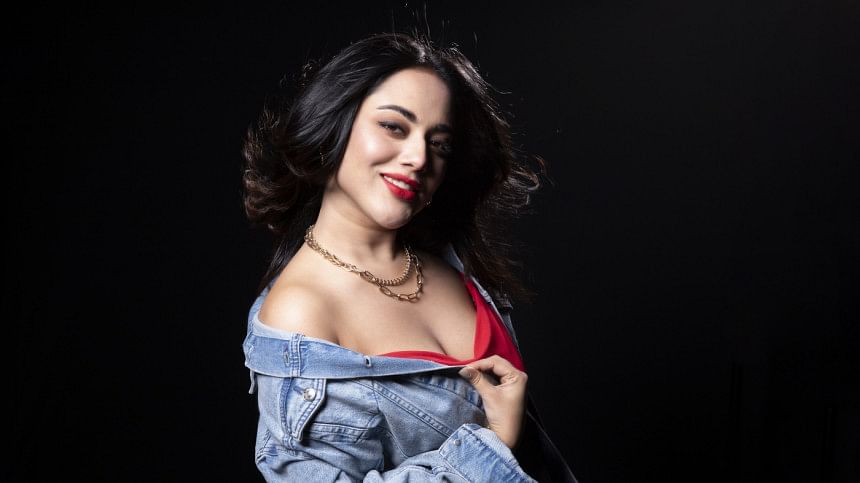 After an impressive performance in the web series "Friday", National Award-winning actress Tama Mirza is now gearing up for her new film "Shurongo", directed by Raihan Rafi. She is almost done with the shooting of the film, which is expected to release on the upcoming Eid in theatres.
Tama started shooting "Shurongo" in remote areas of Sylhet. After that, she shot the last lot in Chittagong, amidst extreme heat with the whole unit.
"I have never shot for a film in such hot weather. I endured unbearable pain to complete the shooting. We all wanted to complete the shooting properly so that we can make a good film. That's why we didn't feel the pain," said Tama Mirza.
 "We couldn't recognize each other after the scenes. Our faces changed after shooting in the extreme heat," she added.
When asked if she went inside the tunnel during the shooting, Tama replied, "I didn't have any scenes in the tunnel. However, I saw the tunnel up close and I felt sacred."
In this film, Tama will act opposite popular actor Afran Nisho for the first time, portraying the character of Moyna.
"The character Moyna was very difficult to portray. I have tried to blend with the character as much as I can," said Tama.
Tama Mirza hopes that people will start calling her Moyna after the release of the film, much like the name people called her by, after her character in "Khachar Bhitor Ochin Pakhi".
Meanwhile, after shooting for a long time, Tama Mirza is now on a vacation in a beautiful resort in Gazipur with her family, spending quality time with her loved ones.