Film Review
A formulaic yet heart-warming Christmas romantic comedy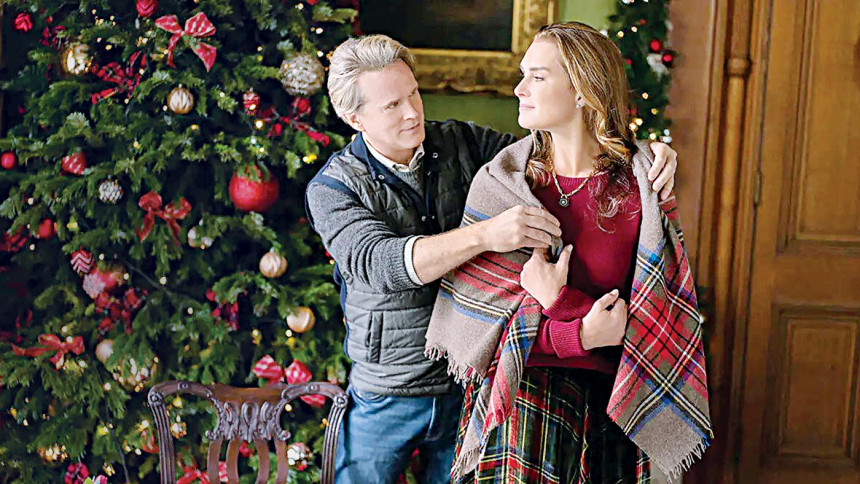 In Netflix's "A Castle for Christmas", Sophie Brown, a best-selling romantic novelist, travels to Scotland with the agenda of escaping a scandal. Eventually, she comes across a beautiful castle during her journey and wishes to buy it.
Sadly, the castle owner, Duke Myles, feels reluctant to sell it to Sophie due to which their interaction starts off rocky. Yet, with the flow of time, they start feeling attracted to each other. Even though this romantic comedy, starring Brooke Shields and Cary Elwes, is predictable, it is an enjoyable watch.
I personally liked Brooke Shields in the movie as she played Sophie in a likable and relatable way. Sophie is a strong and smart woman, who does not believe in tolerating unnecessary idiocy. At the same time, she seems to be very vulnerable since we find her to be hopeless and uncertain of what she will be doing in the next phase of her life.
What I found unique in this movie is that the growth of the relationship between the main characters takes place in a span of several months, rather than just a few days. The audience can see the development of their feelings and how they gradually get close to each other. I really enjoyed watching their mature romance. The chemistry between the main couple is charming. In addition, the movie, with the Scottish cast and locations, is shot beautifully. 
If you have enjoyed films featuring European royalty like "A Christmas Prince", you will have a great time watching "A Castle for Christmas".