Does Ayesha sacrifice her dreams in 'Boli'?
Safa Kabir talks about transformation into challenging role
Sweet, simple and courageous Ayesha has only one thing in mind, and that is to escape her birthplace, Chheradia Dwip.
Amidst all the tension and chaos, the beautiful Ayesha comes as breathe of relief. While she tries to remain calm amidst the storm, circumstances transforms her into a rebellion as she embarks in an epic feud of power verses corruption.
Prominent actress Safa Kabir portrays the resilient 'Ayesha' in Shankha Dasgupta's debut web-series "Boli", which was released on Hoichoi yesterday. The bona fide beauty has an array of successful ventures to her credit, including a number of tele-fictions.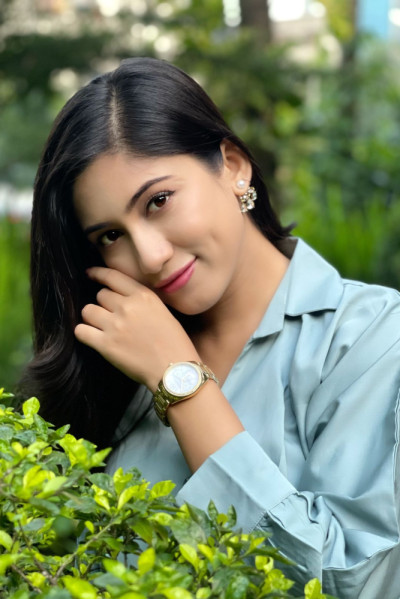 In a candid conversation with The Daily Star, the "Password" actress opens up about her character Ayesha, chemistry with Shohel Rana, among others.
"This is my first time working with Hoichoi and Shankha Dasgupta. Shankha is a wonderful director and a fantastic photographer. I have never shot for anything for such a long period of time. I was shooting outside for about 25 days, among which 19 days were in Kuakata," mentions the actress.
Safa Kabir opened up about her shooting experiences in the secluded land of Kuakata.
"Before shooting, we had to observe the location carefully, and look like its residents. The shooting took place at a remote area of Kuakata and there is no mode of communication, except for bikes. Unfortunately, bikes don't work on mud. All of us had to walk amid muddy areas in the jungle. I also saw a unique kind of fish there called 'Mudskippers' which can stay outside of water," adds Safa Kabir.
The popular actress also talked about her character growth Ayesha in the web-series.
"It's a thriller web-series, which means it's full of violence and tension between two powerful groups. Here Ayesha comes as breathing space for audiences as they get to fell calm watching her. However in the second half of the series, her character transforms completely," mentions Safa Kabir.
The trailer also showcases that Ayesha truly wants to leave Cherradia Dwip.
"Ayesha's goal was to leave Chheradia Dwip as she thought that she had no existence here. She thinks she belongs somewhere," adds the actress.
Safa Kabir also shared that she had a wonderful time acting with her co-artiste Shohel Rana.
"This is my first work with him. I have watched his work in Taqdeer and he acted great in that. He is a very serious actor and a really co-operative one. Audiences will be able to judge our chemistry better when they watch us together on-screen," adds the actress.
The actress is currently awaiting the release of "Kuhulika", a web film on Zee 5. She is also shooting for Valentine's Day tele-fictions.