Crew, cinema halls ecstatic with 'Shaan'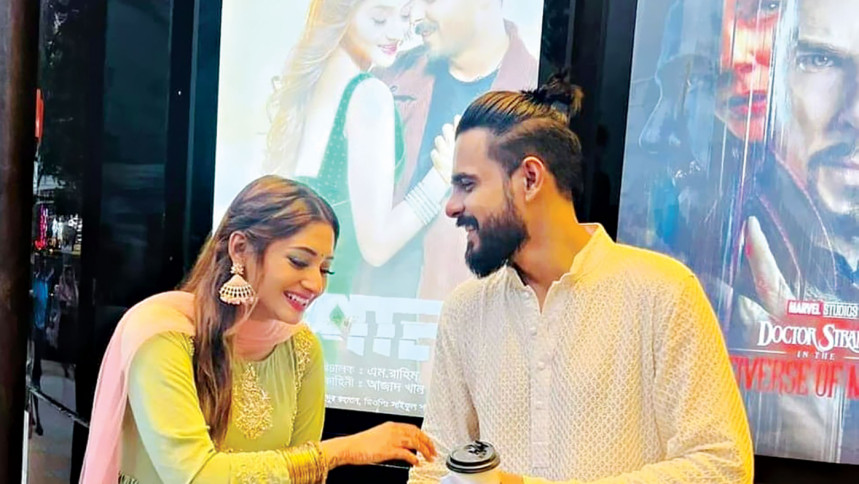 Since the release of "Shaan", it has been successful in cinema halls and cineplexes in Dhaka. The police action thriller is doing good business in Dhaka's Madhumita, Shyamali Cinema Hall, Madhumita, and Blockbuster Cinema.
"Shaan has been houseful since its release," says Mesbah Uddin Ahmed, senior manager of Star Cineplex. "Needless to say, 'Shaan' is number one, and it will only get better reception as time passes. This is great news for Bangla cinema."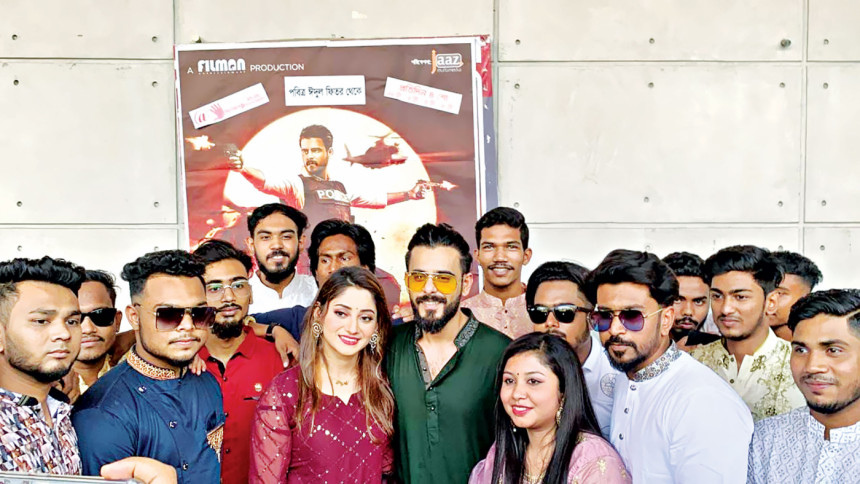 Siam Ahmed is happy with the performance of his film. "Since release, I've received so much great feedback, it was honestly overwhelming," says the actor. "I hope my film could bring back some audiences to theatres. The reception is reminding me of the days of Poramon 2."
"The number of halls that are showcasing 'Shaan' will increase with time," says director, M Raahim. "I am still in touch with many cinema hall owners, who could not air the film for various reasons.
Ananda Cinema Hall's Jamil told The Daily Star that the viewers will only increase as people start coming back to Dhaka. "The audience is showing interest in the movie, and that is great news for us," he said.
 The leading pair of the film, Siam Ahmed and Puja Chery, have been going across halls in the capital to thank fans for their support for the film. The crew have been posting pictures on social media, depicting thousands of people flocking to theatres to catch the movie.