Brahmastra: Bollywood's failed superhero experiment?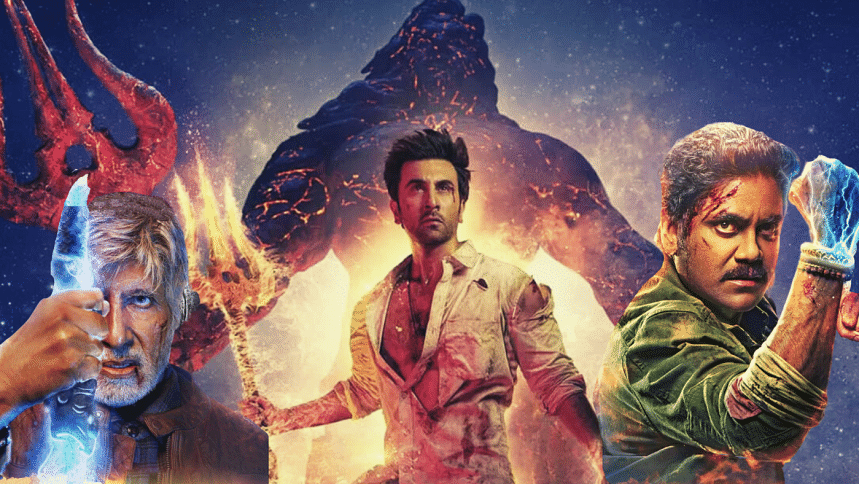 How can one describe "Brahmastra" as anything but a Marvel movie set in India? Director Alejandro Iñárritu had famously labelled superhero movies as cultural genocide, adding "They have been poison… because the audience is so overexposed to plot and explosions… that mean nothing about the experience of being human."
In the case of "Brahmastra", we get enough of a tragic backstory to be invested in Ranbir Kapoor's Shiva, and the gorgeous Indian landscapes and Pritam's music infuses the Marvel-like storytelling with more soul and character than we are generally used to.
While Shiva has superpowers, the movie grounds itself in Indian mythology, locations and festivals, so firmly, that all the superhero action never feels out of place. Choosing to engage with the themes of light and darkness is a clever one, given how beautifully the visuals of Varanasi or Dussehra plays out.
This is where my praise for "Brahmastra" stops. No matter how experimental the film is, at the end of the day, it is yet another Ranbir Kapoor outing, where he must go on a journey to find himself and where his female lead exists solely to further his journey.
The worst offender in "Brahmastra", however, is the dialogues that writer Hussain Dalal burdens Alia Bhatt's character, Isha, with. In any situation, Isha is stating out loud what the audience can already see, or recapping things that happened just three seconds ago.
Fan favourite director, Ayan Mukherjee gave us some of our favourite coming of age movies in recent years—"Wake Up Sid" and "Yeh Jawaani Hai Deewani". In Shiva, you see hints of Bunny from "Yeh Jawaani" when he's encouraging Isha to let loose and embrace life towards the beginning of the movie.
This part of the film also liberally borrows tropes from vintage Bollywood films, framing interactions between wealthy and poor characters, and painting the hero as a big-hearted altruist, who will go to all ends for a group of the most lovable, but foul-mouthed, orphans.
Because the 'origin story of the hero' is a trope that is done to death, no amount of creativity can really make it feel original at this point. Like Harry Potter, Shiva is also an orphan who loses his parents in a tragic incident, only to grow up to go on a magical quest to find a powerful item—that has been split into multiple parts—that he will use to destroy evil.
Similar to Percy Jackson, Shiva and other young people with special powers train in a camp in the middle of a jungle. Interestingly, Shiva's name is only Shiva "na kuch ageh, na kuch pichhe"as he likes to put it, which is very reminiscent of Han Solo from "Star Wars". 
Although Bollywood has produced other superhero movies in the past, perhaps none match the scale, ambition and, frankly, the truly top-notch visual-effects in "Brahmastra"—the movie has 4,500 VFX shots, potentially the highest for any film ever.
The sheer vastness of Indian mythology makes it a treasure trove of stories, so it is perhaps not an intuitive question to ask why there needed to be another Bollywood superhero movie. Maybe at this point, people love superhero movies so much that it's a challenge for movie industries all over the world to attempt.
Regardless, "Brahmastra" gives you a training montage sequence, picturised gorgeously to Arijit Singh's "Deva Deva", and this scene might just be the highlight of what a Bollywood superhero-action movie can be.