93-year-old Masud Ali Khan has no regrets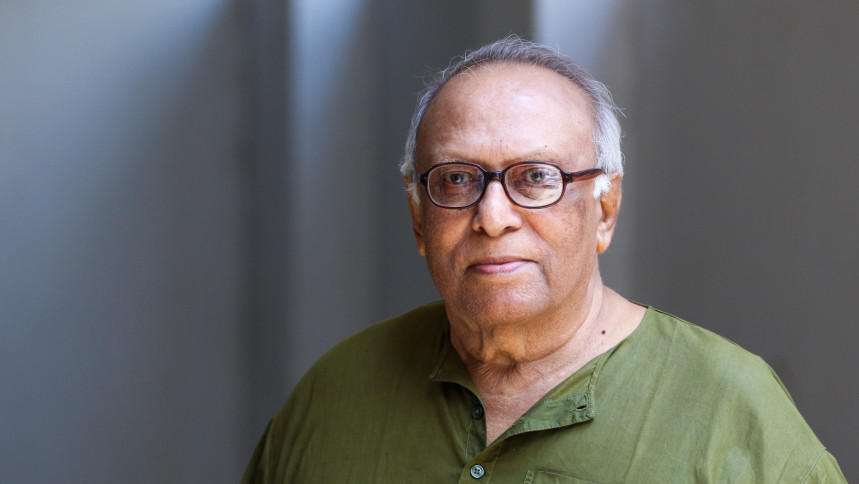 Masud Ali Khan is a timeless figure in the arena of showbiz. The renowned actor came to the forefront of the entertainment industry through his many timeless dramas such as Kul nai Kinar nai, Ei Shob Din Ratri, Kothao Keu Nei, and many more.
He also worked in some critically acclaimed films, and was also a presence on the stage at one point. However, now, the actor has been away from the world of acting for some time. The artiste will turn 93 on December 1.
With the artist's birthday drawing closer, The Daily Star spoke with Masud Ali Khan to see how the artiste has been doing.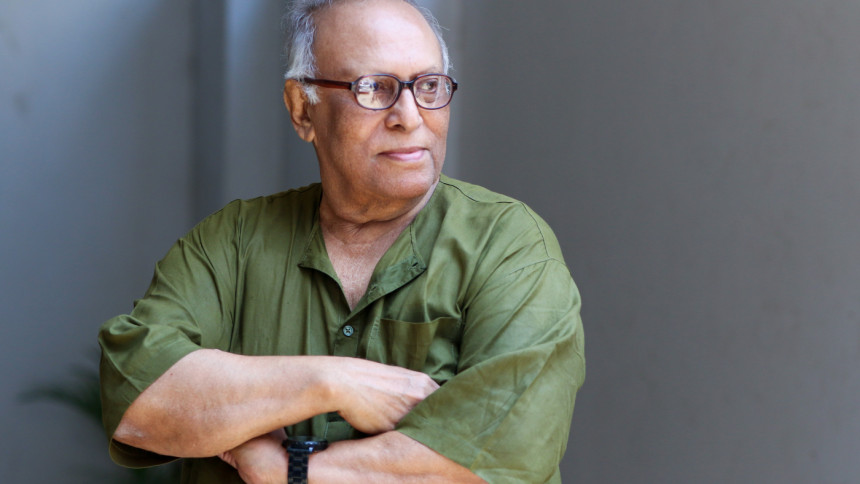 Do you have any regrets in life?
No, I don't have any regrets. I don't really worry about what I could not achieve. Rather, I am happy with what I have got. I believe that God has showered me with the love of the masses. How many people get this sort of love in their life? This is probably the greatest achievement of an actor's life. I am grateful to the Almighty for still keeping me alive and to the people for giving me so much love and respect.
How long has it been since you were last able to work as an actor?
I haven't been able to act for four years now. The last thing I was able to be a part of, was an episode of Ityadi, one year ago. But I have not worked in a drama or series for four years. I really want to act; however I am no longer able to. Having spent my entire life acting, it is difficult to stay away from it, particularly because so many people I know are involved in this profession. It does sadden me quite a lot that I am no longer able to act.
How do you spend your free time?
Eight years ago, I fell and broke my hip. Since then, I have been stuck home a lot and don't get to go anywhere. So, most of my time is spent at home. In order to pass the time, I usually read books, watch television, read the newspaper, listen to music and so on.
Are there any specific musicians or bands that you listen to time and time again?
Yes, Manna Dey is one of my favourite artists, so I find myself listening to his songs over and over again. For a long time now, his voice and music make me gravitate towards it.
December 1 marks your birthday. 92 years of your life has already passed, what are your feelings about this?
I don't care about my age. It is definitely a big deal that I am alive, because I am grateful that the Almighty has kept me alive. Thinking about my age makes things more difficult and is saddening. Someday, we all have to leave this world behind. Whoever is born, must die. But I try and avoid thinking about my age.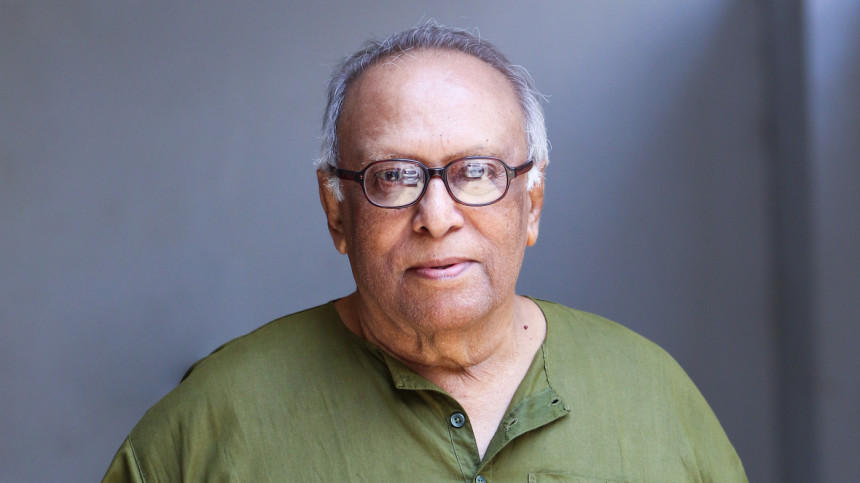 How often do you visit your village?
I visited my village after quite a long time recently. The reason I went to the village, is because I wanted to feel good. However, I felt worse after going there. None of my childhood friends are alive anymore. All of the people around my age are no longer here. There are no relatives either.
I only found one person, called Mujib Mia. He is a year older than me and is like an older brother from the village. I shared many stories with him. But, to be honest, there is no one else I can think of.