'The Journey'- Arafat Hosen's magically translucent brushstrokes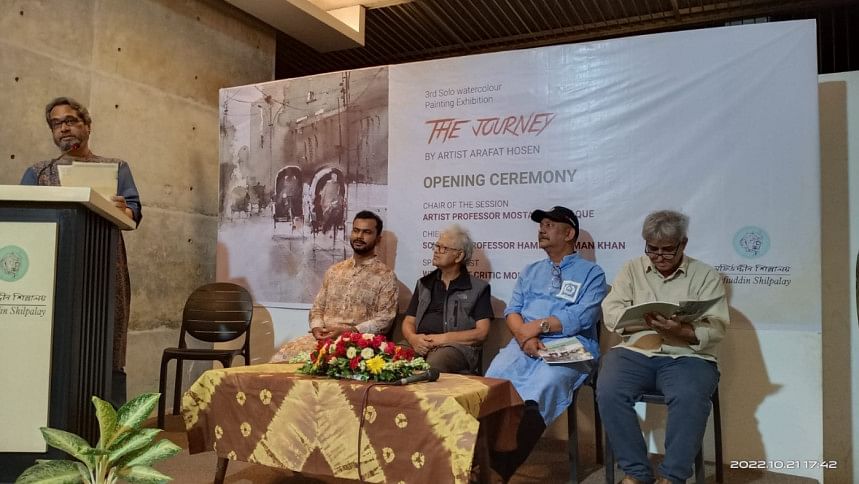 Watercolour is one of the simplest yet challenging mediums of painting. Once you start a piece, it's a race against time as one must know how to time the layers of paints. Thus it requires the utmost precision to produce a watercolour painting. 'The Journey' by artist Arafat Hosen is a marvelous exhibition containing his watercolour pieces.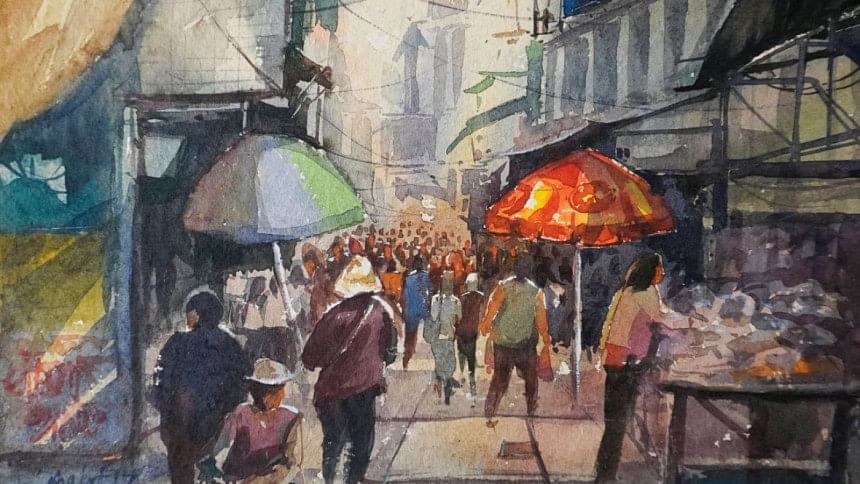 The inauguration ceremony took place at Safiuddin Shilpalay, on October 21, 2022. The event was graced by the presence of artist Prof. Mostafizul Haque as the chairperson, sculptor Prof. Hamiduzzaman Khan as the chief guest, and art critic Prof. Mainuddin Khaled as the special guest. After the valuable speeches from the guests, the exhibition was underway.
Arafat Hosen currently holds the position of a lecturer at Shanto-Mariam University of Creative Technology. 'The Journey' is his third solo painting exhibition which in his words is the "reflection and evolution of his thoughts and feelings". His works feature both rural and urban images of this country along with foreign ones. The cityscapes the artist painted are from unique angles, some from a birds' eye view, and some from human heights. The most dominant feature of his cityscapes are the play of light and shadow that he has portrayed through his brushstrokes with translucent monochromatic colours. Several of his paintings contain rickshaws with minimal strokes but much clarity.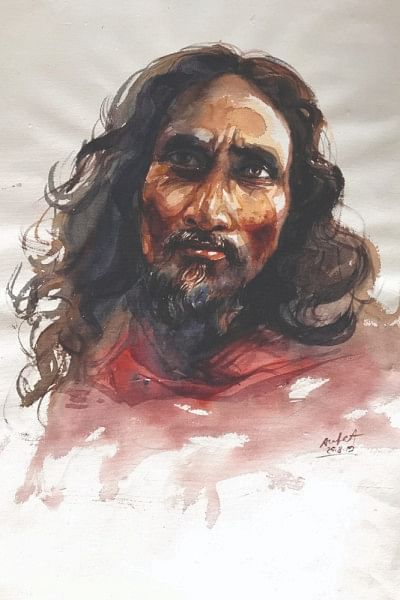 The artiste painted rural landscapes and they represented the simplicity of village life. The faded blue sky uniting with the green fields in the horizon. People traveling by foot, people engaged in their daily work, children playing under the massive sky- everything is painted gracefully with much sensitivity to details. The portraits show the artist's ability to capture human emotions. His still life works are ethereal.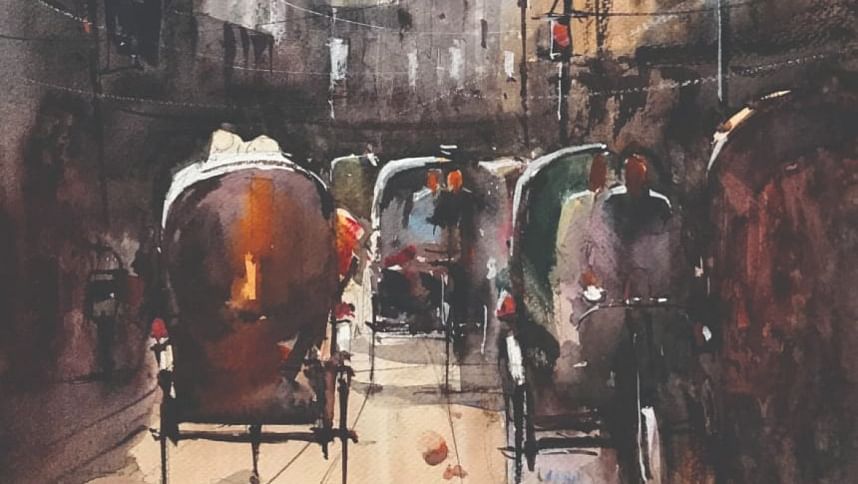 'Abandoned Buildings at Birulia' show a massive Greek architecture with giant order columns. 'Boats at Borostation, Chandpur' has an unreal aura. 'The Hanging Plants' features a nursery painted in chaotic brush strokes to capture the depth. 'Water Lily and Pond' is a magical portrayal of our national flower, and the most prominent scenery of rural Bangladesh. However, 'Pet Michu'- the portrait of a cat surrounded by flowers is the most adorable of all pieces.
Arafat Hosen's paintings are not just eye-soothing, but they project his sensitive and sensible artistry, invoking a subtle warmth inside a person. The translucent shades, and minimalistic brushstrokes, the use of light and shadow make his artworks a delight to the eye. This wonderful exhibition ended on October 27, 2022.