Rhythmic Abstraction: Liakat Ali's masterclass on radiant imagination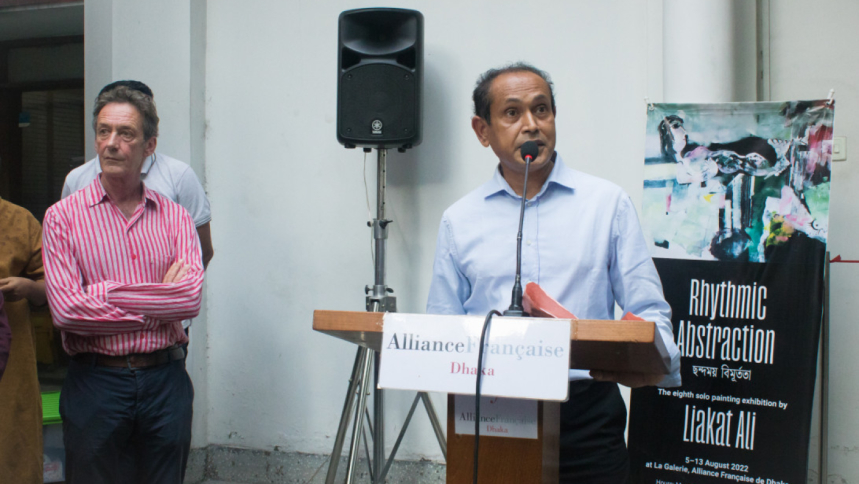 The opening ceremony of Liakat Ali's 8th solo painting exhibition was held on August 5 at La Galerie, Alliance Francaise de Dhaka.
The exhibition was graced by the presence of His Excellency Ito Naoki, the Japanese Ambassador to Bangladesh, as the chief guest, with Professor Mostafizul Haque taking on the role of special guest for the event. The former Chief Whip of the Parliament, MP A S M Feroz and prosecutor Md Sultan Mahmud of International Crimes Tribunal-1 (Bangladesh) also attended the inauguration ceremony. The honorable guests shared their admiration for the artist in their respective speeches.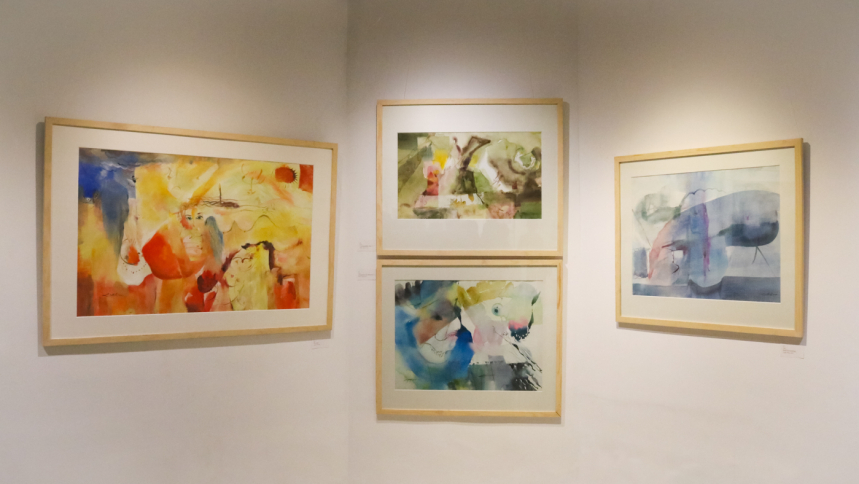 The Principal of Narayanganj Fine Art Institute Md Shamsul Alam talked about his experience with the artist and how much he had inspired him. Liakat Ali completed his BFA in Drawing and Painting from China National Fine Arts Academy, Hangzhou. Since then, he has made his mark through several solo and group exhibitions in Japan, Canada, the US, China, the UK, and Bangladesh. Ali was greatly inspired by Salvador Dali and Pablo Picasso.
Liakat Ali's search for harmony resulted in his abstract artworks. The day he drew "Mind and Music" is when he felt a kindling in his soul. According to the artist, "one can only find music and rhythm when they slightly shift from realistic approaches; also, the essence of harmony and beauty can best be achieved through spontaneity and speed". Ali wishfully remarked that art appreciation and criticism through writing should be encouraged more in Bangladesh.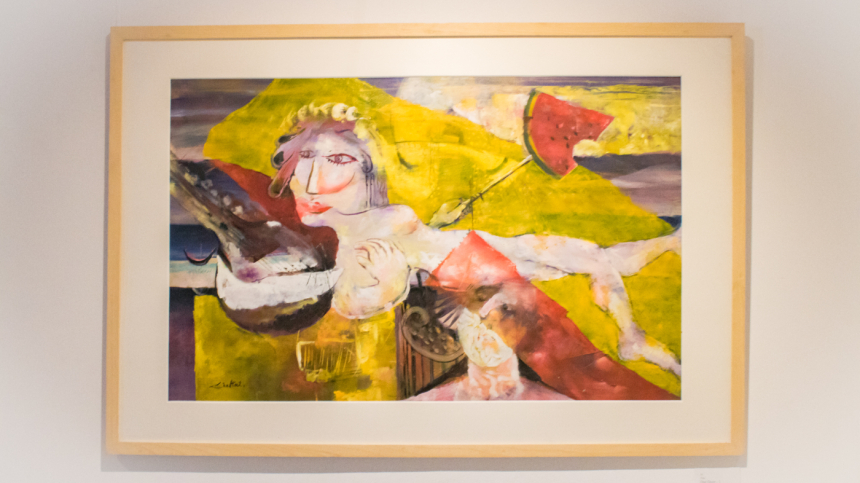 The walls of Alliance Francaise's gallery was adorned with Liakat Ali's eye-soothing masterpieces. The most presiding trait of his works are the saturation level of the colours which puts a person's mind at peace in unexplainable ways. Also, his colour application can make one wonder whether it's a water-colour or an oil painting. When being asked about his favourite work, the artist spoke of "Outdoor-1" where he "played the most with colours and forms, making it flashy". 
The series "Abstraction in the abstraction" is the embodiment of 'less is more' as the limited selection of lighter, translucent shades bring depth and thoughtfulness. "Uncountable Tun" and "Self-Governing" also have similar simplicity. "Sensible Pairing" and "The Lord" have an otherworldly vibe about them which is positively overwhelming.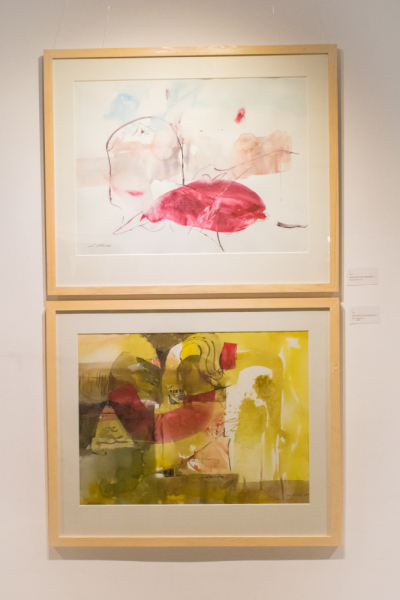 "Anchorite", "Melody of Life", "Provoke", "Love and Music", "Felicity", "Agony of Love". "Mesmerizing", and "Outdoor-1" contained semi-figurative drawings mixed with forms from nature, and are ornamented with illusions and emotions. "Momentum" was the most appealing to me due to the colour palette, and the anemoia it invoked in me.
Overall, the deconstruction of forms, the line drawings, and the hierarchy of shades and spaces in the artworks successfully uplifted the spirits of people and the ambience of the gallery. The exhibition is open for all and will run till August 13, 2022.