Noverar Khoje: Reminiscing the pioneer of modern sculptures in Bangladesh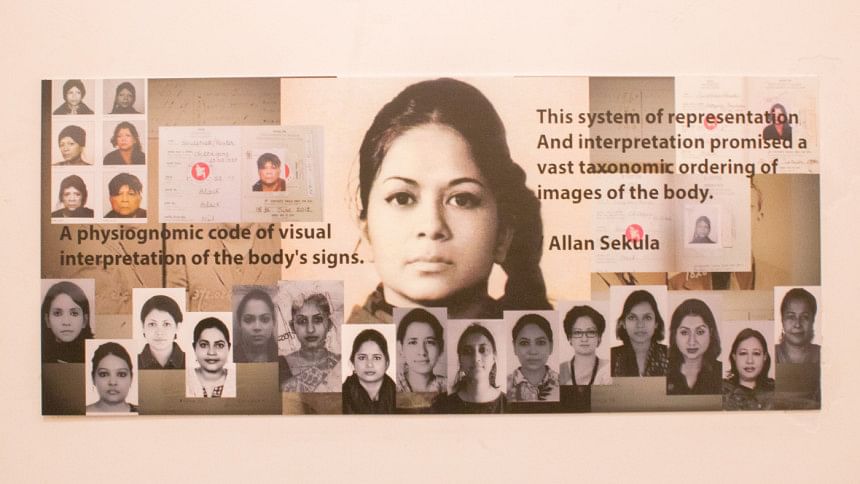 Gallery Shilpangan inaugurated the group exhibition "Noverar Khoje" on August 5. The ceremony was graced by the presence of Prothom Alo's editor Motiur Rahman. The exhibition was curated by Shikoa Nazneen, a writer and art historian.
"Noverar Khoje" is an exhibition that has been organised with the purpose of enlightening the new generation about the legendary sculptor and painter, Novera Ahmed. The 17 female artists, who are participating in the exhibition, took an initiative to display their works on women empowerment, keeping in mind Novera's legacy.
Novera Ahmed, born in the 1930's, was the first modern sculptor of twentieth century Bangladesh. From a very young age, Novera developed an affinity towards sculpting, as she grew up seeing her mother making dolls and houses with clay.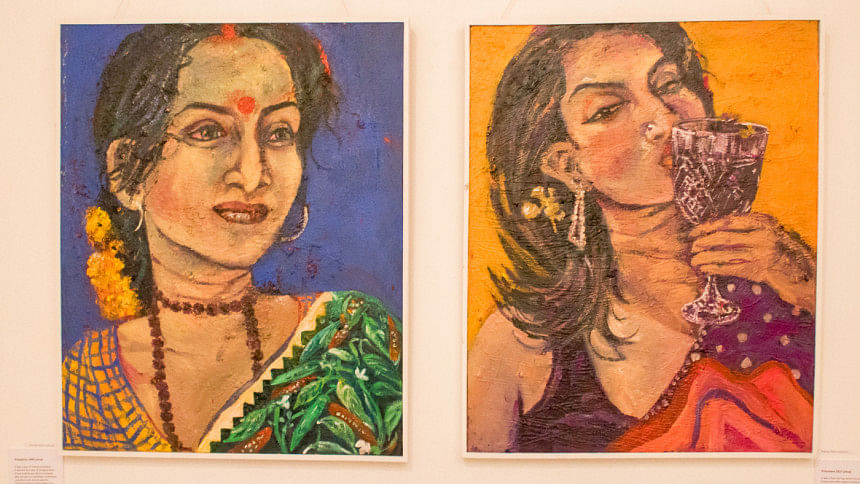 Due to an absence of schools that trained sculptors in the then East Pakistan, Novera had to travel overseas to learn the art of sculpting. Amongst her most notable work, she collaborated with Hamidur Rahman on the design of Shaheed Minar, aside from the hundreds of sculptures she crafted in Dhaka and abroad.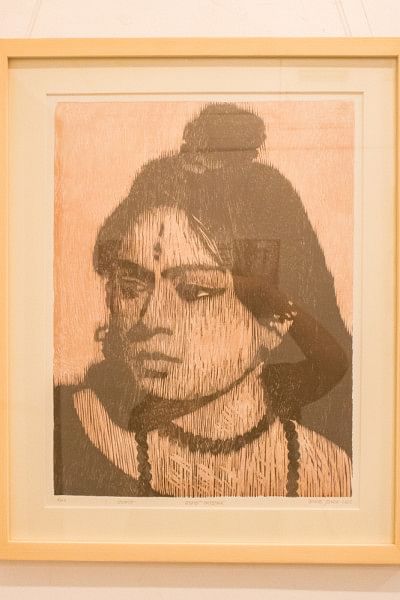 Unfortunately, Novera was ahead of her time. Her free-spirited lifestyle, her artworks, and her contribution to art and culture weren't appreciated enough in the patriarchal society of that time. Thus, she travelled to France and lived there till her final breath.
The walls of Gallery Shilpangan's featured works from a variety of mediums. The green and yellow prints with Novera's portraits, combined with floral motifs are done by Suborna Morsheada. Farhana Ferdausi's knitted crimson artwork represents mother earth as a womb. While Shulekha Chaudhury painted Novera with the "Shaheed Minar", and the "Cow with Two Figures".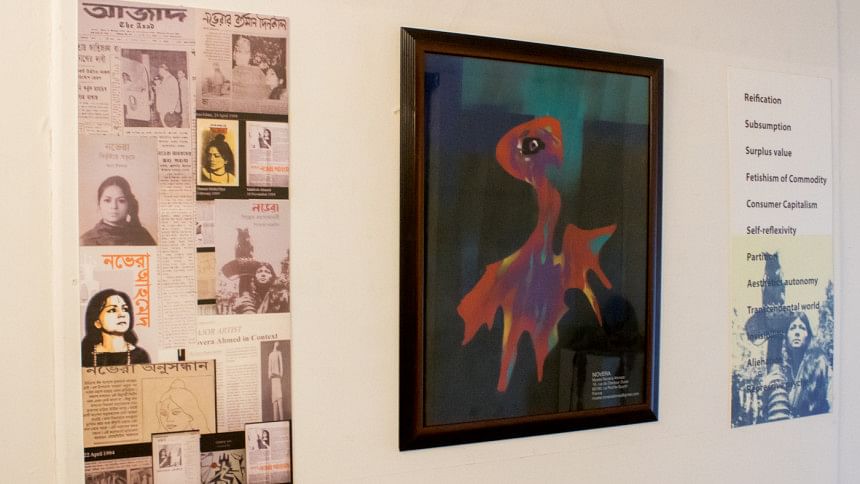 Afsana Sharmin crafted a humongous piece with canvas, tracing papers, and plants. Tiny portraits of Novera with signature pens are drawn with texts on the tracing papers. Fareha Zeba's woodcut work portrays several of Novera's sculptural wonders.
Farzana Rahman Bobby, and Tahmina Hafiz Lisa primarily worked using greyscale. Bobby's abstractions contain Novera's sculptures while Lisa's photographs show women in their natural glory.
Rumana Rahman did an outstanding portrait of Novera in woodcut. On the walls are myths about Novera's birthplace, her disappearance, and the grief she suffered in this country, along with a description of her academic life, and her philosophy. Photographs of Novera at different stages of her life adorn the gallery walls.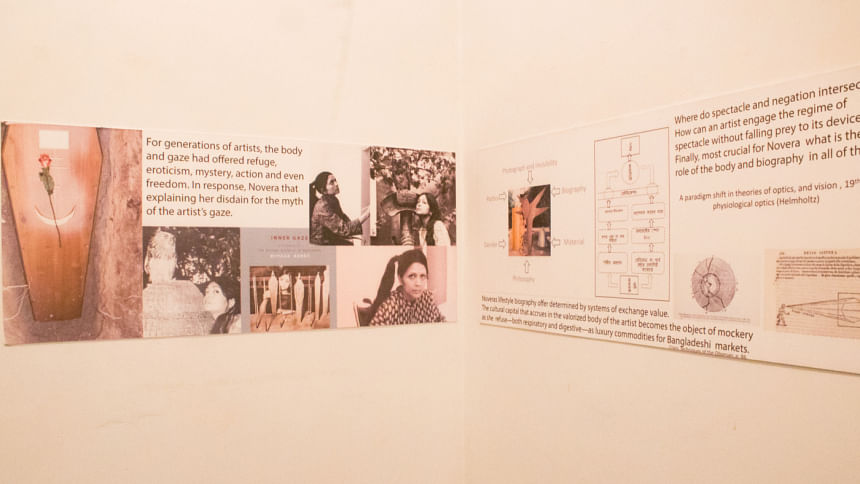 The famous picture of her with an owl remains too. Moreover, we have the opportunity to witness one of her original paintings straight from "Musee de Novera", the museum her partner, Gregoire de Brouhns, established in honour of her memory.  
Other works contain miscellaneous themes. The eye-catching selfie-mirror, decorated with shoes is Dipti Datta's call to abolish social discrimination. Bipasha Hayat's "Essence of Fall" in watercolour shows simple forms in sepia. Farzana Islam's little black sculpture shows a child in their mother's arms.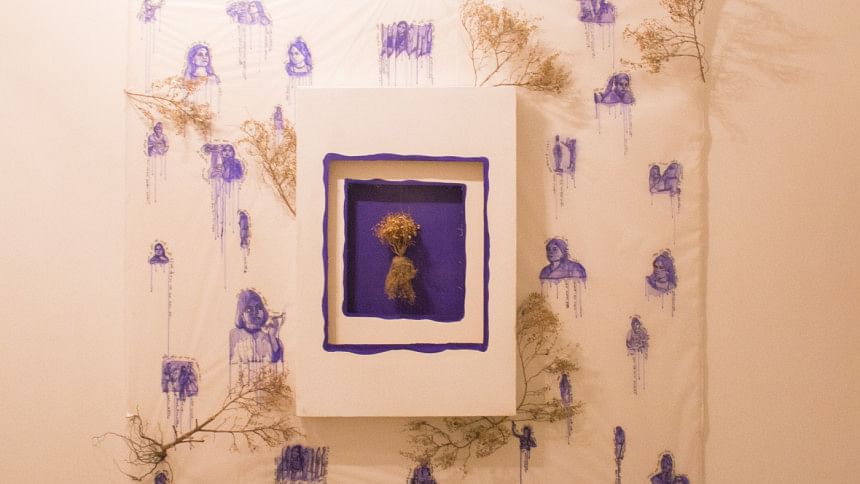 The intention of this exhibition is to remind people of Novera Ahmed, and honour her the way she rightly deserves, but hardly ever got during her life in Bangladesh. Shilpangan will run this open-for-all exhibition till September 4.