'My Blue Stories': Serbia through the eyes of Russian painter Sofya Yechina
The inauguration of "My Blue Stories"—the solo painting exhibition of Russian artist, Sofya Yechina—took place at Gallery Chitrak on October 24. Dr Hasan Mahmud, Honourable Minister of Information was present as the chief guest of the event.
Also present at event, were His Excellency (HE) Alexander Vikentyevich Mantytskiy, Russian Ambassador to Bangladesh, as the special guest, and pioneer cartoonist Prof Rafiqun Nabi as the chairperson. "My Blue Stories" has been curated by art critic Aminur Rahman.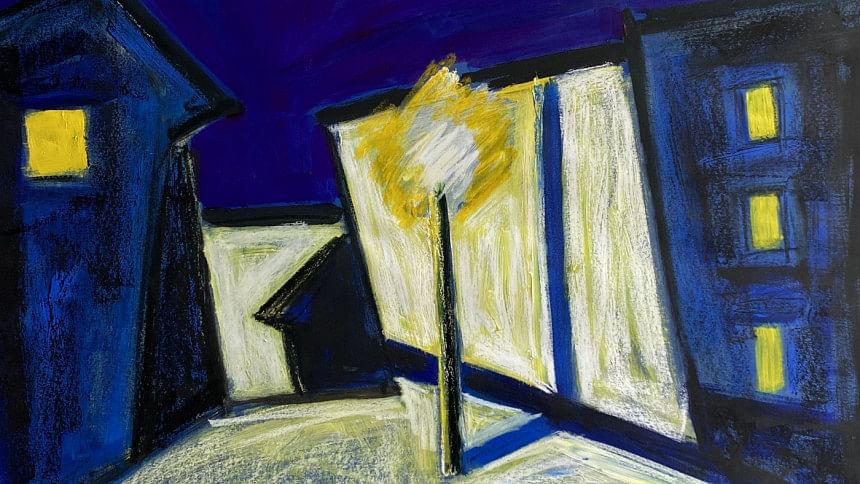 Sofya Yechina is a Serbia-based, Russian artist. Born in 1990, she worked her way to becoming a member of the Russian Association of Artists, as well as the International Association of Art—partnered with UNESCO.
Over the years, Sofya has had several exhibitions in Europe and Asia. Since 2017, she has lived and worked in Belgrade, Serbia. Her inspirations usually centre around Serbian landscapes, people, and culture. The name "My Blue Stories", for the current exhibition, was inspired by her favourite colour, which she believes speaks of her journey as an artist.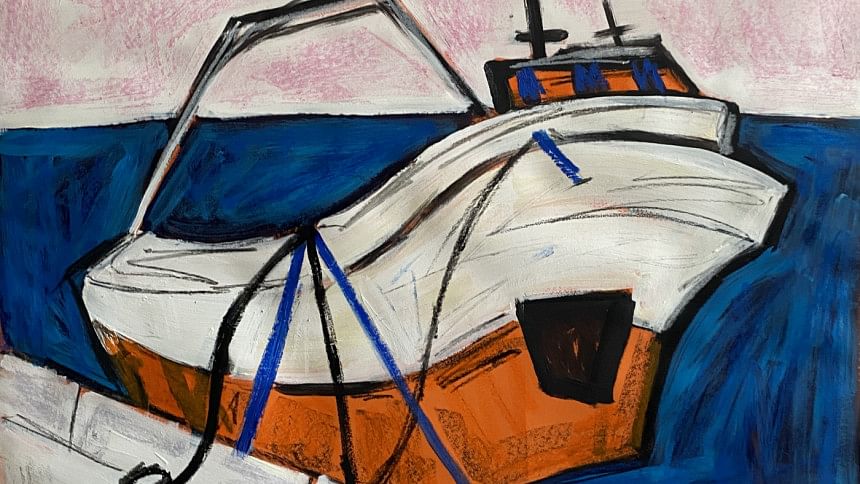 When asked how she defines art, Sofya says "Art is the emotions an artist feels, art is their headspace." The artist's work philosophy is simple, "art is everywhere; we just need to look for it".
In many of her works, she prefers to use oil pastels, as according to her, "the more vibrant the colours, the more expressive the paintings".
At present, Gallery Chitrak is adorned with Sofya's acrylic and oil pastel works. Her paintings show a level of minimalism through their boldness in strokes. The colours are balanced in terms of saturation and the use of light shades to complement the darker ones, are disciplined in unique ways—playing to the strengths of the subjects in her paintings.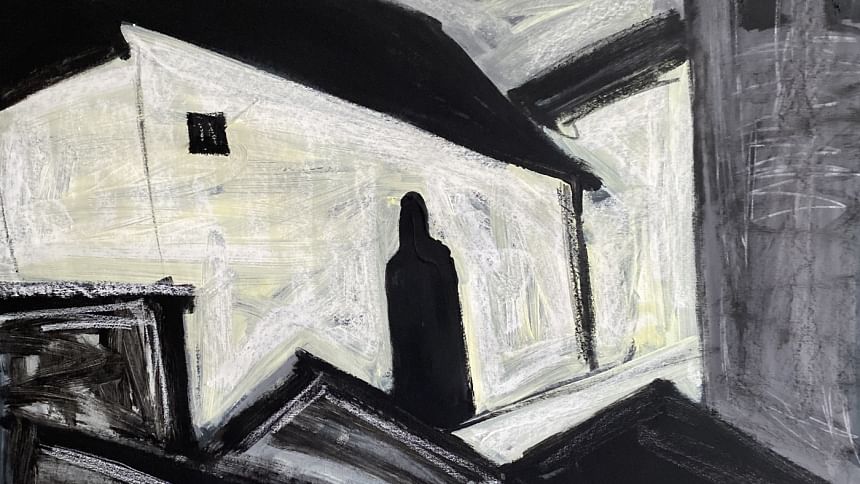 Overall, her artworks have an ethereal vibe to them, often feeling like they are straight out of a fairy tale. Blue is the most dominant colour in most of the paintings, as the name of the exhibition suggests. Different shades of blue have been used in remarkable ways.
'Full Moon' is a large artwork with an interesting perspective drawing. The full moon's light falls on building facades, creating polygons. The night sky is cobalt blue. 'Ship with a History' is another big piece, where a ship is anchored on a deep blue sea that meets the pink sky on the horizon.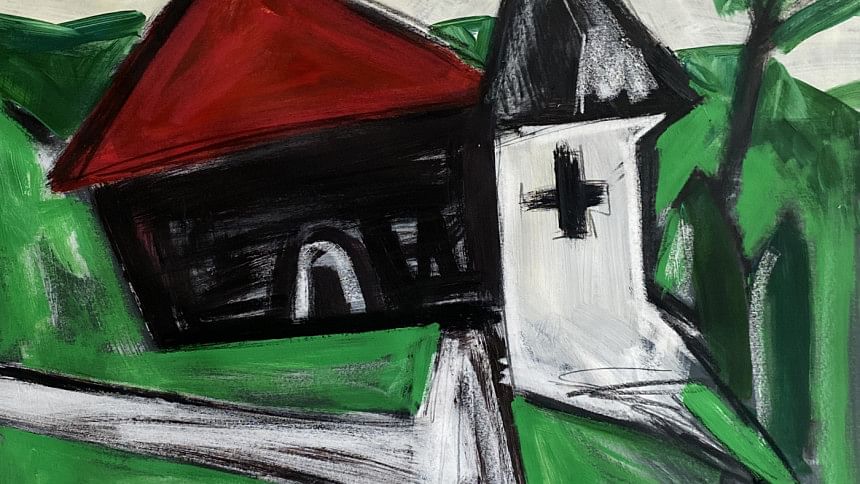 'Zlatibor Heritage' is an intriguing representation of the Serbian cultural site in Zlatibor. Another thought-provoking piece, incorporating geometric shapes and lines, is 'Last Light'. 'Sunny Midnight' is an otherworldly landscape, which seems to convey the artist's philosophy of 'less is more'.
Sofya Yechina's "My Blue Stories" has been a wonderful opportunity to learn about Russian art, and the artist as well. Moreover, through her artistry, we could see the snippets of the beautiful places she has been to. This lovely exhibition came to an end on October 29.