'Mita-Juboraj festival' will honour legendary couple at Bangladesh Shilpakala Academy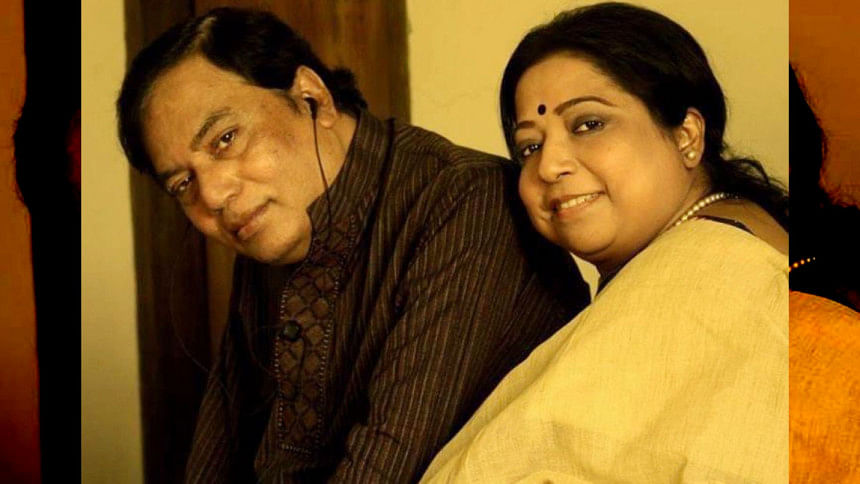 Two of the most celebrated faces of the country's showbiz arena are the late-playwright, Khaled Khan—better known as Juboraj—and Rabindra Sangeet artist Mita Haque. Even after their departure from this world, their family, friends and well-wishers still remember them with fondness and love.
Now, a special event is being organised in memory of the star couple, which has been titled, "Mita-Juboraj Festival 2022".
The festival will take place between 4 pm and 9 pm on Friday at the National Theatre Hall of Bangladesh Shilpakala Academy. The festival has been organised by the Juboraj Association. The title sponsor for the event is HSBC, while the co-sponsor is IFIC.
The programme will showcase various dramas, recitations, baul songs, dances and memoirs. Renowned artists from all over the country will take part in the various performances. The host of the festival will be Mithila Farzana.
Also present as guest will be Mofidul Haque Ferdousi Mazumder, Nasir Uddin Yousuff, Sara Zaker, Bulbul Islam, Laisa Ahmed Lisa and Professor Ratan Siddique.
Asaduzzaman Noor, Jayanta Chatterjee and Suborna Mustafa will be performing at the festival. Besides, Jyoti Sinha, Intekhab Dinar, Tropa Majumdar and Rawnak Hasan will also perform in the stage-drama titled "Obochayae Juboraj". The play has been directed by Mostafiz Shahin, while Masum Reza has written the script.
Khaled Khan was born on February 9, 1958 and passed away on December 20, 2013. On the other hand, Rabindra Sangeet singer Mita Haque was born on September 6, 1962 and died on April 11, 2021.