Celebrating the legacy of Dhaka Theatre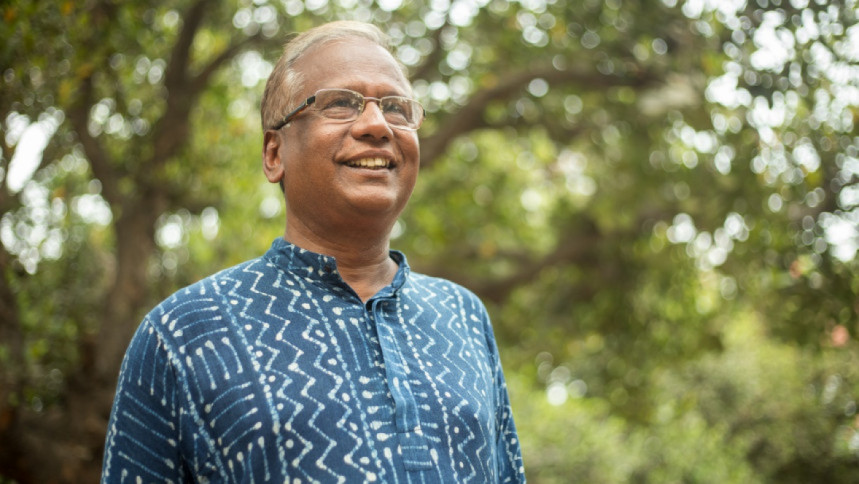 Dhaka Theater was founded on July 29, 1973, with the slogan, "Moulik Natok Monchayoner Maddhome Bangla Natoker Mukti". Established by noted cultural personality and freedom fighter Nasiruddin Yusuf, along with a few other freedom fighters, the theatre troupe has also garnered acclaim by staging plays internationally. Today marks the 48th founding anniversary of Dhaka Theatre.
"Sangbad Cartoon" written by Selim Al Deen, and directed by Nasiruddin Yousuff, and "Samrat O Pratidwandigon", directed by Habibul Hasan, were the debut productions of the troupe. Although they were ready to stage the plays on July 29, they failed to do so as the auditorium of Dhaka District Sports Association was flooded with rainwater. However, Nasiruddin Yousuff takes that day to be the founding date of Dhaka Theatre.
 Dhaka Theatre eventually started staging their productions in November 1973. Their tickets only cost BDT 2 at that time. In their journey spanning close to five decades, the theatre troupe has staged numerous plays based on social themes. They have always intended to raise awareness among their audience, about different social issues.
The troupe has staged around 40 productions and seven street-plays till date. Their most appreciated productions include "Dhaboman", "Muntasir Fantasy", "Dhurto Oi", "Keramot Mongol", "Trirotno", "Shakuntola", "Hathodai", "Kittonkhola", "Joiboti Konnyar Mon", "Chaka", "Bonpangshul", "Binodini"," Prachchyo", "Merchant of Venice", "Ekattorer Pala", "The Tempest", and, "Nimojjon", among others.
Dhaka Theatre presented "The "Tempest", directed by Nasiruddin Yousuff at the Shakespeare Globe Theatre. It was the first Bengali play to be staged in England. "We received an overwhelming response that day," recalls the director. 
Celebrated actors from the theatre and television arenas have worked in this group. Artistes like Afzal Hossain, Suborna Mustafa, Raisul Islam Asad, Humayun Faridee, Shahiduzzaman Selim, Shomi Kaiser, and Jahir Uddin Piyar have worked in Dhaka Theatre for many years.
In 1983, Dhaka Theatre started their activities the rural areas. "We have always wanted our troupe to reach the masses in rural regions. That way, we can raise awareness while entertaining them," adds Nasiruddin Yousuff. "I am 71 years old now, but I aim to stage a total of 500 plays in the rural regions. Then, I will be content with my achievements."
During the coronavirus pandemic, Dhaka Theare released their 49th production "Loukik Othoba Aloukik Steamer". The play is directed by Shahiduzzaman Selim.
Celebrating their long and successful journey in theatre, Dhaka Theatre has organised an online programme for its group members this evening. "We will spend the day enjoying each other's company and performances," concludes Nasiruddin Yousuff.