"LASCARi: Bangla heritage story to be staged in Glasgow tomorrow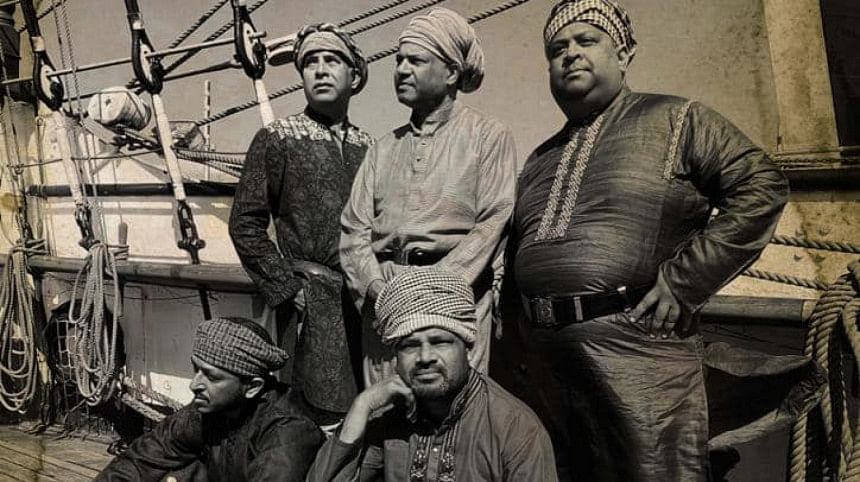 Bangladesh heritage community in Glasgow will be presenting their production "LASCARi" (Lascar Ami) at The Tall Ship, Glasgow, tomorrow at 3:30 pm and 5 pm.
Bangladesh Association Glasgow and Glasgow Museums have taken up a project to explore the legacy of Lascars via practice research, this year. 'LASCARS' or the present-day Able-Bodied-Seamen were the colonial subjects employed by the European merchant navy from the 17th century onwards.
At the same time, colonial sailors were also recruited into the Royal Indian Navy (and its predecessors). They made significant contributions to the wars of the last century. However, their contributions are not recognised in the UK society.
As part of the practice research project, Bangladesh Association Glasgow will be presenting their theatrical production "LASCARi". The play is based on true events.
Glasgow based Bangladesh heritage writer Tareq Abdullah has written the play, while Zakia Sultana, Shahrina Shahjahan, Saif Khan and Farida Yasmin have directed the play jointly.
"LASCARi" is designed and creatively directed by Bangladesh based theatre practitioner Sudip Chakroborthy.