The Cult of Personality Returns on AEW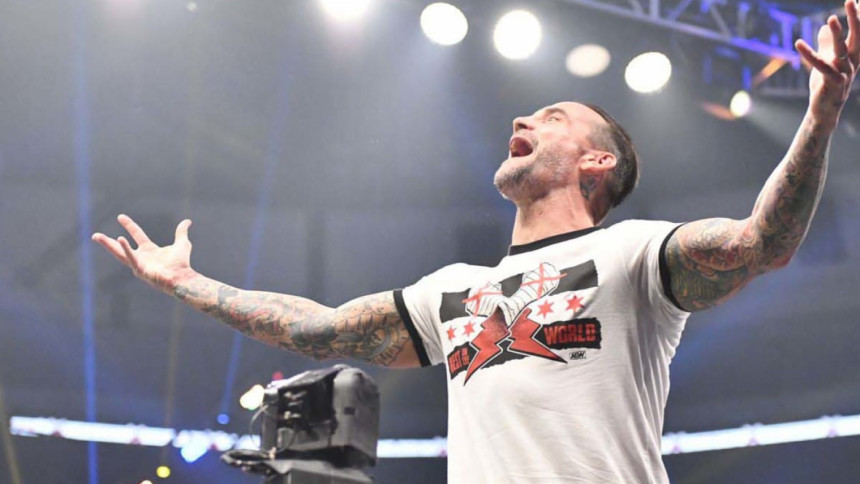 Wrestling can produce some truly brilliant moments. This might not make sense to someone who isn't a fan, mostly when it's hard for a lot of people to understand what's so interesting about something that is scripted in its outcomes.
However, it's the fact that even though we are well aware that the outcome of matches is decided beforehand, we can still be caught up in those beautiful moments.
August 20, 2021 marked such a moment for wrestling, as All Elite Wrestling's (AEW) new weekly show, Rampage saw the arrival of one of the hottest wrestlers in modern wrestling history.
Fans of wrestling already know what I am talking about, but for those of you who don't know, CM Punk made his return to a wrestling ring after seven long years on this Friday's episode of Rampage, which took place in Chicago's United Centre.
As Jim Ross on commentary put it "The hometown hero has come home after seven years." 
To put it into perspective, I wanted to talk about how big of a moment this really is. And while, if you just go watch the show, the insane pop from the fans in the United Centre makes it abundantly clear how significant of a moment this is in wrestling, there are so many more intricate layers to this that I want to talk about.
CM Punk is a professional wrestler from Chicago, USA, most famous for his time in Ring of Honor and WWE. With WWE being the more popular promotion, that is really where Punk made himself a household name in the wrestling industry.
During his time in WWE, he created infamous moments like the "pipebomb promo" and the Money in the Bank (MITB) pay-per-view in 2011. That version of Punk's character weaved reality into kayfabe, as he made himself the "voice of the voiceless" talking about all the things fan's hated about WWE.
However, due to WWE never really believing in him as a top star, as well as other issues regarding creative decisions and injuries, Punk ended up leaving the WWE in 2014.
Punk didn't just leave the WWE -- he quit wrestling. Because, in his own words, he no longer loved it. Years of being in WWE had taken away one of the things he loved the most, and he ended up avoiding wrestling as much as possible.
I watched the entrance over 50 times today. Goosebumps. The CM Punk chants and the roar when his entrance theme "Cult of Personality" by Living Colours hits are loud enough that you can feel it in your chest through your speakers. The emotion on the faces of the fans, from the guy visually screaming "Oh my God, oh my God!" to the ones tearing up at seeing the "Best in the World" return, I felt every one of those emotions as I watched Punk walk onto and kneel on the ramp. Just like old days; maybe better.
Wrestlers make returns all the time. But not all of them come back like this. You can see that Punk is in love with wrestling again as he gets emotional standing there, just taking in the moment. I haven't felt this moved by wrestling in a long time, and will forever be grateful to AEW for giving me this moment.
As for what's next, all I can say is "It's clobbering time!"