Behind the meteoric rise of Turkish and Iranian content dubbed in Bangla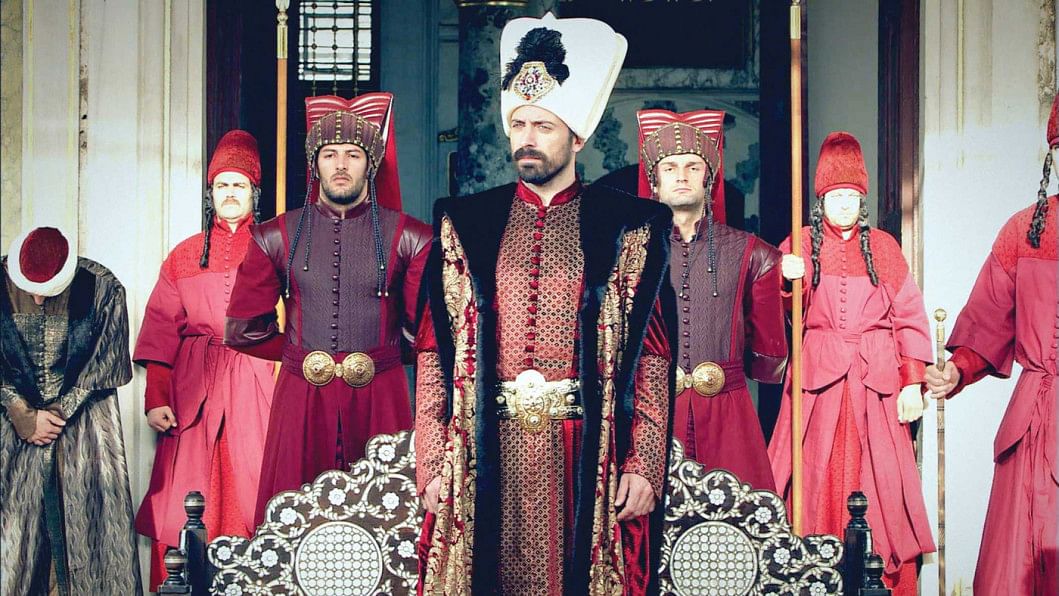 In recent times, Bangladesh has seen a surge in production of Bangla dubbed productions of foreign films and series. These contents have carved a place into the hearts of audiences through its quality production and power-packed star casts.
Be it the 13th century Turkish historical drama "Dirilis: Ertugrul" or the magnificent 16th century Ottoman Empire in "Sultan Suleiman" or even the socially captivating drama "Bahar," their enormous fan base across the country lead to the influx in views across private televisions and OTT platforms.
The whole process of dubbing and producing such projects might seem easy to the naked eye, but both TV channels and online streaming platforms have to invest significant resources to add their own original touch to these projects.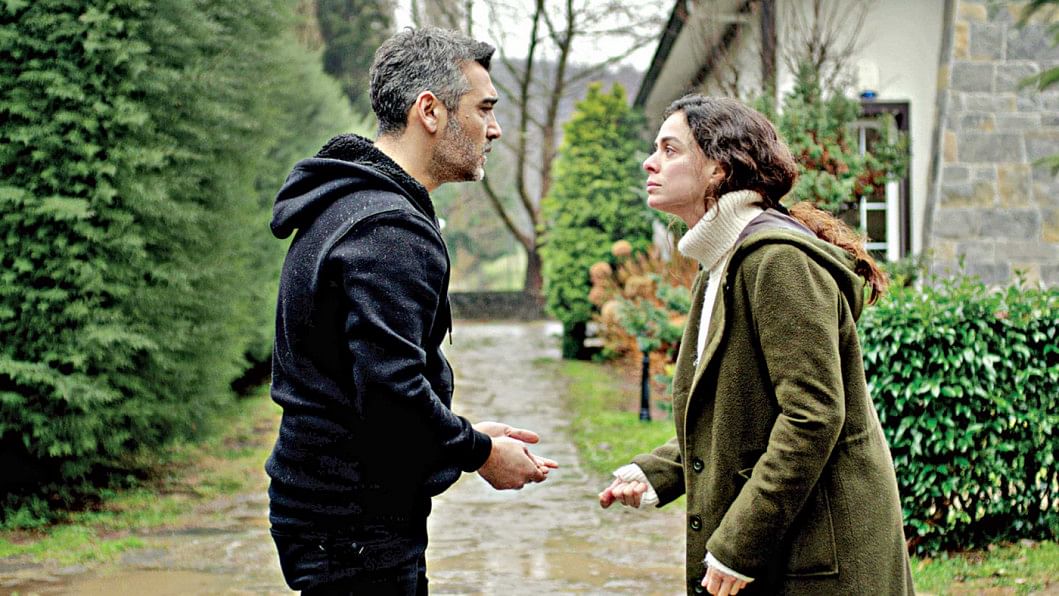 We spoke to private channel Deepto TV, OTT platform Chorki and professional voice actors to unveil the real story behind the idea of bringing Turkish series and how the rise in dubbing has led to emerging job opportunities for theater artists in Dhaka.
Private channel Deepto TV started its journey in 2015, with its superhit series "Sultan Suleiman." Since its inception, the channel has kept producing Turkish hits like "Feriha", "Bahar", and "Fatmagul", among many others.
Shubarna Parvin, Chief of Research of Deepto TV, gave an in depth view about the licensing process and how long does it take to completely dub an entire series.
"In order to buy the license of Turkish drama, we communicate via agencies. Then, and they send us catalogues from which we select dramas based on genre and casting. After that the final selection is sent to the script team, to translate it efficiently," mentions Shubarna Parvin. "We have over 5 groups to monitor the whole process, starting with our very own dubbing team and sound editors."
The tedious process does not end here as it takes about a week for the script to be translated and another 7 days to dub a 40-45 minute episodes. On top of that, the preview and sound team makes sure that the end result comes up perfectly on the screen.
Deepto TV has about 11 in house studios, which works efficiently to produce at least 30-50 dubbed episodes of Turkish dramas for their viewers.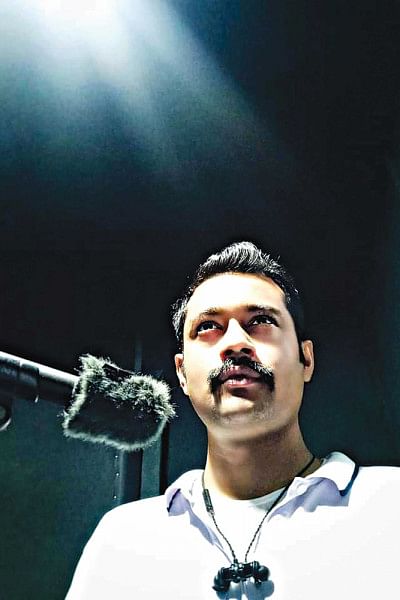 "In 2015, 'Sultan Suleiman' used to air in two time slots, and it was one of the most watched content on Bangladeshi channels with an overall viewership of 2. If we combined the total views of both the time slot then the views amounts up to TRP rating of 3," adds Shubarna Parvin.
When asked about what attracted the Bangladeshi audiences towards the series, Shubarna asserted that people were attracted towards the high budget production and the storyline of the projects.
"Mostly female viewers are seen to prefer Turkish releases but 'Sultan Suleiman', featuring Hurrem and Sultan's love story, managed to attract both genders," mentions Shubarna Parvin. "Turkish series also offer wonderful music scores which resonate, with the viewers."
Foreign content has also paved its way to OTT platform as well. Popular Bangladeshi streaming channel Chorki showcases an array of dubbed Iranian movies which has been watched aside from its original contents.
"In order to buy the license of the Iranian film, we work with a Bangladeshi firm who acts as a middleman to provide us catalogues to select the projects. While going through the catalogue there are two things that we try to observe- one that it must be contemporary, we do not want to show old contents and two whether it's more OTT centric or not. Each episodes should have a hook so that the audiences would look forward to the next episode," states Adar Rahman.
Chorki works closely with multiple firms for dubbing their content. They have a creative curation team, which goes through the translation. They even watch the auditions of the voice actors to finalise who fits into the character best.
"We are currently working with 3 dubbing firms, but now we are closely working with Dhoni Chitra. It takes us about 20 days to about a month to produce a movie as we go through an extensive monitoring process," adds Adar Rahman, Content Officer of Chorki.
Chorki also revealed that its Bangla dubbed Iranian film "Topoli "and Turkish subbed film "Once Upon a Time in Anatolia" has received wonderful response from the audiences.
Mohammad Morshed Siddique, assistant voice director of Deepto TV and the man who voiced Ibrahim Pasha in "Sultan Suleiman", talked at length about how voice artists have to adapt their character within themselves to dub the scenes.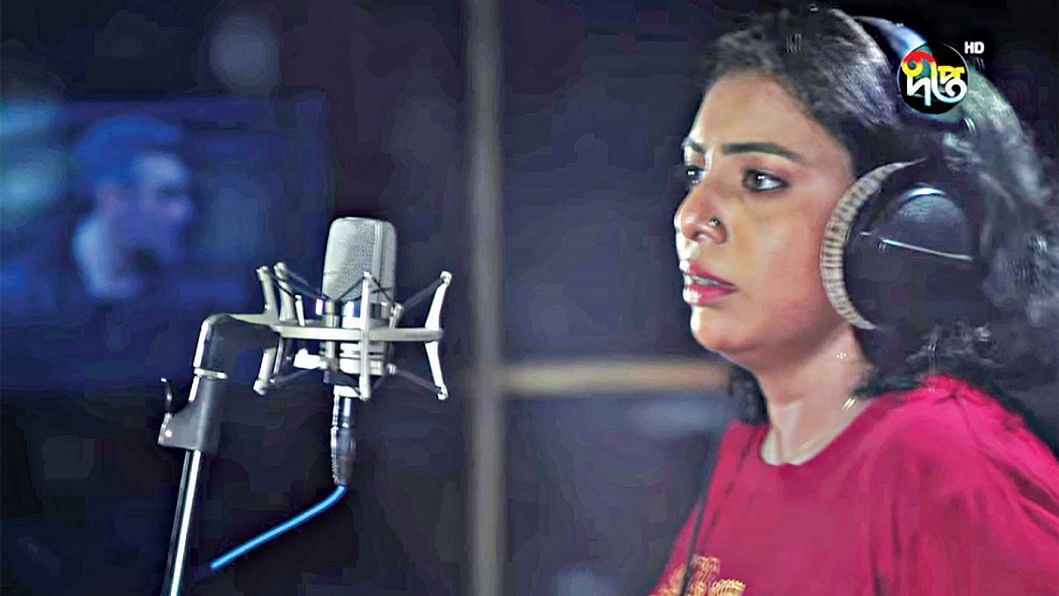 "It's really hard to deliver dubbing for foreign contents as their dialogue delivery and mouthing of words is different from us. We simply cannot copy their lines but we can surely incorporate our own Bangladeshi style to it so that the originality of the dubbing process is not hampered. Apart from voicing out the dialogues your bodily expression should also sync with it so that you are able to deliver the line to perfection," mentions Morshed.
In order to get into the character of Ibrahim Pasha, Morshed had to change his lifestyle, and also ensure voice practices so that he can enforce a strong and husky voice for his character.
"Turkish drama not only entertains the audiences but it also helps the children to learn the Promito Bangla. We try to deliver the dialogues as if we are reciting a poem so that the audiences don't get bored. Due to the dubbing of serials, the viewership of private channels are increasing which is also leading to more viewership of local serials as well as fans are turning on to TV as well," adds the voice actor.
Morshed also shared how fans would notice his voice in public places like markets, buses and even in hospitals.
"They would tell me to repeat the dialogues from the screen or they would ask me why I cheated on Hatice with Nigar Kulfa," he laughs.
Apart from voicing Pasha, the actor also voiced Gul Aga, Niko, Pulak Mustafa Pasha, Kiraz Aga and many more in the popular series.
"Bahar" lead actress, dubbed by assistant voice director Marina Mitu, also talked about her role in the fan-favourite series.
The story of Bahar revolves around the struggles and perils of a single mother as she strives hard to raise her children in a cruel society.
"The character of Bahar had to go through a lot of difficulties, so she would always cry in tough situations," says Mitu. "As I got deep into the character, her emotions became a part of my life, so most of the time I ended up feeling sad after the scenes. However, everything was worth it, as the audiences truly appreciated my character."
The voice artiste also shared how her fans were shocked to found out that she voiced the negative character of Muqaddas, in Fatmagul and also voiced the sweet and simple Bahar in the series.
Apart from Deepto TV and Chorki, Bangladeshi OTT platforms like Binge and Bongo BD have also released Bangla dubbed Turkish series and movies.
Turkish dramas not only entertain the audiences, but it also provide many job opportunities to budding theater artistes. If there are more government institutions then more artistes can get proper knowledge about the technicalities of dubbing and can ensure a more quality productions.