The genius behind 'Shada Shada Kala Kala'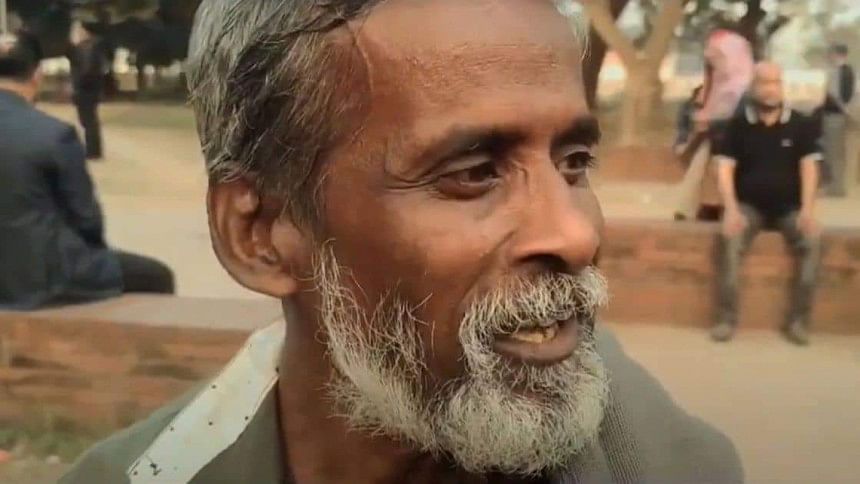 "Tumi bondhu kala pakhi, ami jeno ki. Boshonto kale tomay, Bolte parini."  
These are the opening lines to one of the most talked about songs of the year so far. Within just a few days of its release online on July 7, the song, "Shada Shada Kala Kala", went viral across the country.  
The song has been playing in the streets, on buses, in restaurants, on campus—almost as if it has become a staple. People from all walks of life seem to be loving this song.
"Shada Shada Kala Kala" has so far garnered nearly 10 million views on YouTube, within just a few days of its release.  The song, which is from the movie "Hawa", has been sung by Erfan Mridha Shiblu. Hashim Mahmud wrote the lyrics and composed the music. After a long time, a film song has touched audiences this deeply. 
Usually, when a song from an upcoming movie reaches this level of success, then the film is also usually a superhit. "Hawa" is slated for release on July 29. 
Hashim Mahmud, the lyricist and composer of the song, has been in the news after the release of the song. However, he was not talked about in the media as often in the past. A year ago, another song by Mahmud, "Tomay Ami Paite Pari Baazi", went viral on social media. 
Those who frequented Charukola in Dhaka University a few years ago would know this Hashim Mahmud. Director Mejbaur Rahman Sumon specifically selected Hashim Mahmud to work on his first film "Hawa". 
Sumon told The Daily Star, "I have known Hashim bhai since his Charukola days. I spent many afternoons enjoying his music. When I started working on 'Hawa', I decided that I wanted to keep one of his songs in the movie. However, I couldn't find Hashim bhai anymore, as he no longer frequented the fine arts department."
"After searching for four months, I came to know that Hashim bhai was ill and that he was living in Narayanganj. I got the permission to use his song, however, as he was ill, Hashim bhai could not sing the version for the movie," said Sumon. 
Talking about the story behind the song, Mejbaur Rahman Sumon disclosed some of the details, "The singer of the song, Arfan Mredha Shiblu, has worked with Hashim Mahmud bhai for a long time. Shiblu shared with us that Hashim bhai told him the story of going to the Lalon Shah Mazaar in Kushtia and writing the song. There, he fell in love with a woman, who was as dark as a blackbird. It was to her that he couldn't express his feelings, during Boshonto."
"We don't know if Hashim bhai told this story as a joke or seriously. The song 'Shada Shada Kala Kala" did not use any musical instruments except khamak. The song was produced by Emon Choudhury using sounds of the boat's wood, bamboo, pots and pans—which took a long time. These unique instruments were played by And these instruments have been played by Mithun Chakra," added Sumon. 
The story of "Hawa" revolves around 8 sailors who are mysteriously trapped on a fishing trawler in the middle of the sea.
The movie stars Chanchal Chowdhury, Nazifa Tushi, Sariful Razz, Nasir Uddin Khan, Sumon Anowar, Shohel Mondol, Rizvi Rizu, and Bablu Bose among many others.