My statement about electricity was true at the time: Momotaz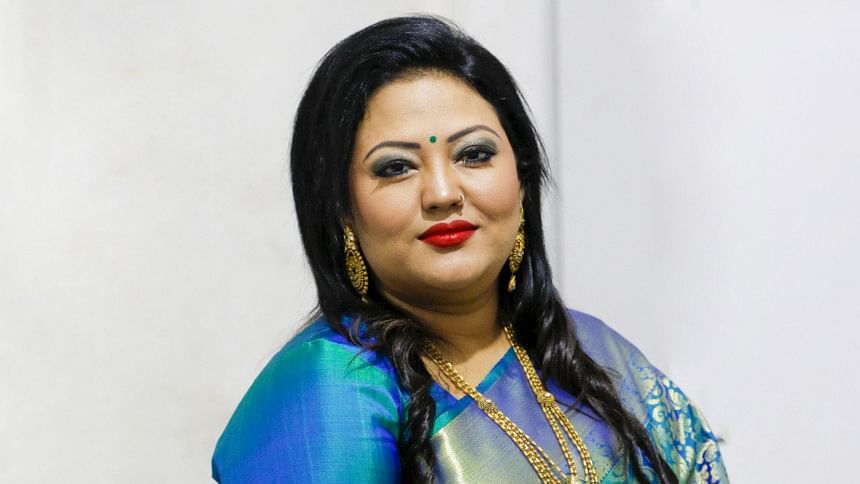 Recently, renowned folk singer and MP, Momotaz Begom, found herself at the centre of a social media controversy, surrounding a speech she delivered in the parliament several years ago. The speech has been the subject of intense trolling and online discussion, with many going as far as commenting that they should 'blockade' her residence.
In response, Momotaz recently went on Facebook Live to address the concerns.
In an exclusive interview with The Daily Star, Momotaz candidly talked about her side of the story, the unexpected electricity system issues and load shedding.
"Right now, we are going through a difficult time. However, this is not a problem unique to our country, rather it is a global issue. Our government is trying to overcome the problems we are facing," said Momotaz.
She also highlighted the impact of the Russia-Ukraine war and the global recession, which have necessitated imports in various sectors.
When asked about the sincerity of the government, Momotaz affirmed their commitment and dedication to improving the situation.
"As the national election is approaching, I don't think any government would want its people to suffer. The Awami League government is trying with their hearts and souls to overcome this obstacle as soon as possible," Momotaz shared.
She also praised the honourable Prime Minister's continuous efforts to ensure the well-being of the country's citizens.
Drawing comparisons to other nations, Momotaz pointed out the economic struggles faced by countries like Pakistan and Sri Lanka.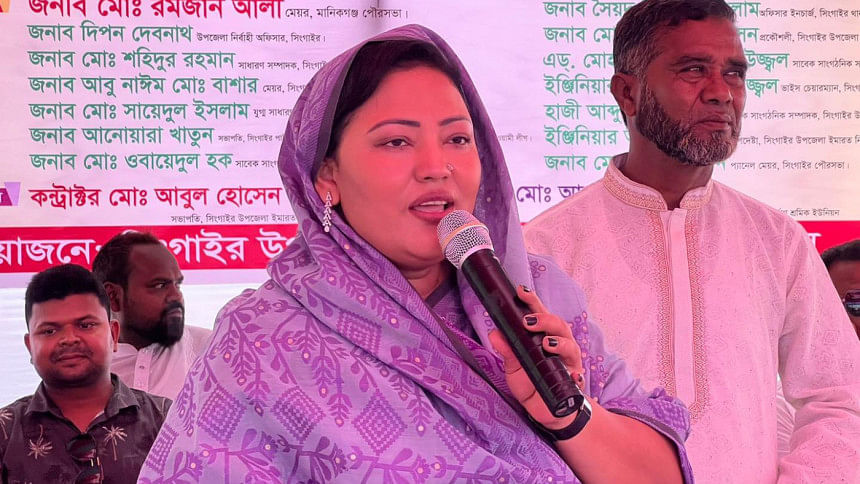 "The economy of many countries have completely collapsed in recent times. However, we are doing pretty good compared to Sri Lanka and Pakistan," Momotaz asserted.
She highlighted the government's dedication to ensuring the country's progress and encouraged everyone to contribute towards its development and beautification.
Regarding the criticism and trolling she has faced due to her speech, Momotaz said, "Some people are spreading misinformation about me on Facebook and YouTube intentionally. They have forgotten that I am also part of the government."
"I was telling the truth at that time because my constituency was enjoying full electricity coverage back then," she added.
Recalling her efforts, the artiste shared how she transformed her constituency's electricity situation from 30 percent to 100 percent coverage.
"When I first became MP, I saw that the cost of one electric-meter was BDT 20,000-30,000. Back then, I talked with the Ministry of Power, Energy and Mineral Resources and asked for two to three thousand electric meters. Fortunately, he gave me five thousand electric meters. Thus, I ensured electricity was available in every household from my constituency," said Momotaz.
"That time I distributed electric meters in my constituency by announcing it over the mike. That's why I said all this. My words are based on reality, not falsehood," she added.
Responding to concerns about potential backlash, Momotaz acknowledged the existence of campaigns and propaganda aimed at spreading misinformation and creating a negative image of her. She urged the people of the country to reject lies and rumours. Instead, she advised that we all work towards maintaining a good government that will contribute to the country's progress.
"Let's keep ourselves away from rumours and misinformation. Let's work for a better Bangladesh together," she concluded.