Mixtape Vol I: Old meets new
An assortment of bands from every generation of Bangladeshi music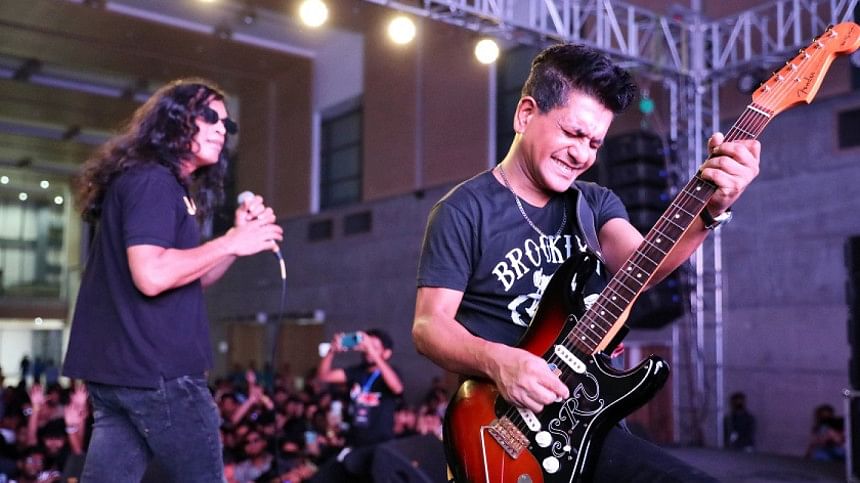 Last night, International Convention City Bashundhara was like a lighthouse, illuminating the area, as some of the country's most prominent Bangladeshi bands—Ark, Artcell, Nemesis, Ashes, Indalo, Karnival, and many more—assembled to give audiences a performance to remember.
The concert, "Mixtape Vol I", was organised by Dhaka Broadcast, in association with Skitto. Although, the day-long event began at 2:40pm on Friday, many young people had begun gathering outside the venue as early as 1pm.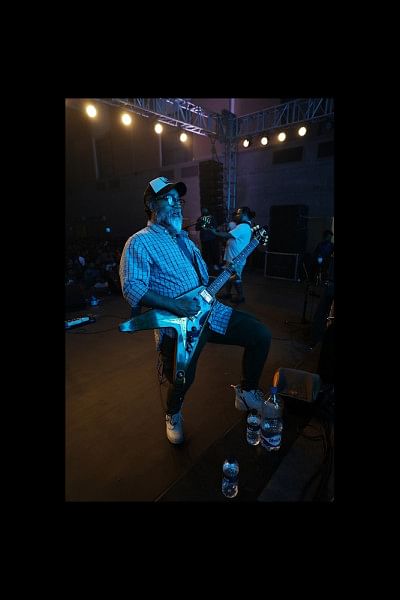 Popular indie-rock band, Dads in the Park opened up the show, performing their hit songs "Lullaby", "Pareidolia" and "Afeenolove".
As more concertgoers entered the hall, Highway took to stage, and the crowd's energy skyrocketed with their heartfelt songs. Following their performance, Karnival and Indalo shuffled through their songs, taking the audience on a journey through their discographies.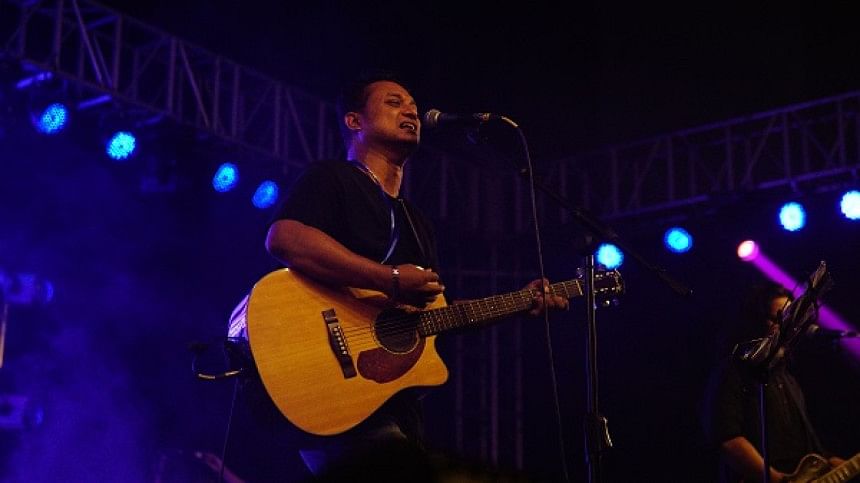 More than 3,000 people had shown up for the concert, and this showed when they began singing along with Ashes, to fan favourite songs like, "Dhulabali", "Tamak", and "Shey Amare".
Ashes was followed by Nemesis, and by then, the crowd was singing along with whichever song was playing, in unison. Afterwards, Artcell rocked the stage with their power-packed performance, getting the crowd to tap into as much of their energy as they had left.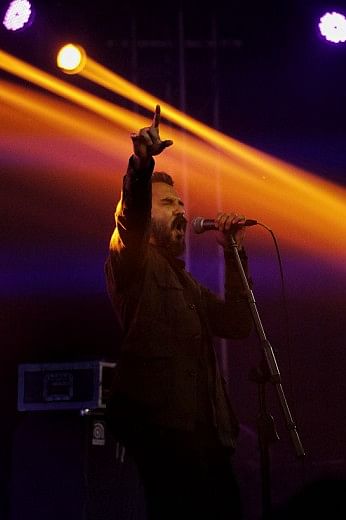 One would have assumed, that the concertgoers would have been tired by this point. However, the moment Ark stepped onto the stage, with Hasan welcoming everyone, the crowd went absolutely crazy.
Ark's intense energy and passion even brought many in the audience to tears. The band performed their hit songs, "Protisruti", "Sweety", "Eto Koshto Keno", and many more. The concert ended with the fan favourite "Ja Re Ja".
"Yesterday's experience was absolutely amazing. The show took us back to our college days. The young crowd carried the same craze we had for concerts back then. The crowd was very specific and clean, their response was spectacular," said Hasan, frontman of Ark.
 
"If we had not performed at Mixtape Vol I, I would have never guessed that the younger fans would vibe with our songs. Now, we have a few shows lined-up, which will take place outside of Dhaka. We look forward to performing on a regular basis from now on," he added. 
"For the longest time, we had been planning a show which would have a selection of bands from different generations—starting the show with new bands like Dads in the Park and
Highway, and ending the show with Artcell and Ark," said Rudan Al Amin, CEO of Dhaka Broadcast.
"As can be seen in the name, this is volume 1 of a series. We will also try to take the Mixtape concert to different cities as well," added Rudan Al Amin.