Gems of Nazrul's scintillating performance in 'Bone Bone Dola Lage'
On the eve of spring, the Gems of Nazrul arranged a listening session for Nazrul Sangeet admirers in The Daily Star premises today. The programme, titled "Bone Bone Dola Lage" started from 4 pm and featured musical performances, discussions and refreshments.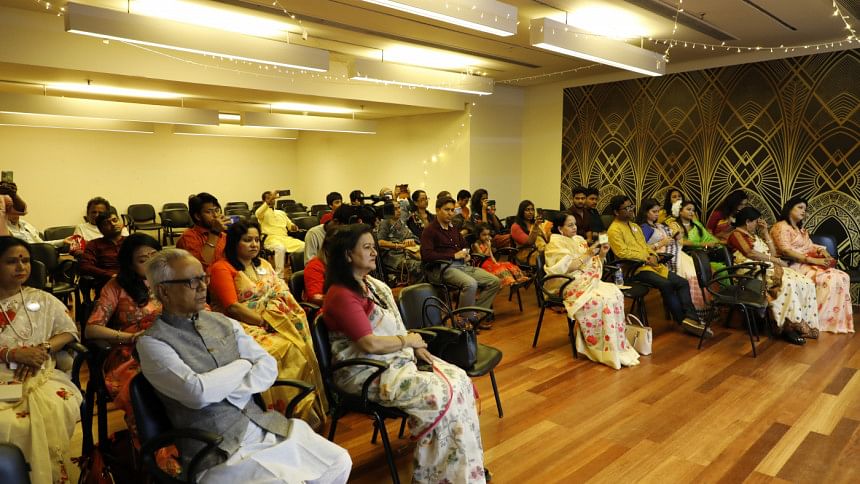 The event featured Sumon Chowdhury and Professor Dr Asit Roy, who presented performances and held discussions on related events. Many young and talented singers also received opportunity to perform at the event.
The event had been moderated by the founder of Gems of Nazrul, eminent Nazrul Sangeet exponent Sadya Afreen Mallick.
Previously, On the occasion of International Women's Day, a special performance of Kazi Nazrul Islam's "Jago Bonhishikkha" was showcased by the Gems of Nazrul. The performance had been sponsored by the Ministry of Cultural Affairs and The City Bank. Having aired on Channel I, that marked the troupe's 25 th production. The performance has been made available on their YouTube channel and social media page.