Coke Studio x Meghdol coming one hour after midnight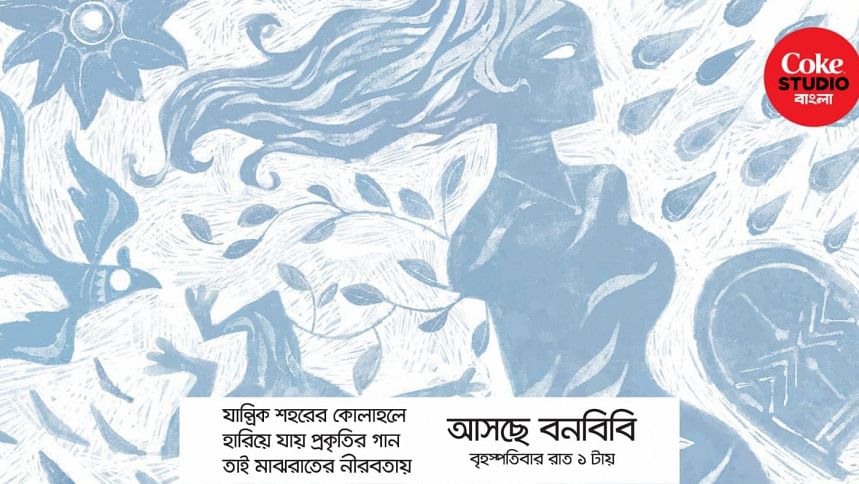 In the wake of the massive success that was "Murir Tin", Coke Studio Bangla will now be releasing their second song, "Bonbibi" one hour after midnight, around 1 am.
It seems that the song will encapsulate the myth of the same name, heard around the areas in Sundarban.
Coke Studio Bangla shared a poster of the song on their official Facebook page, writing, "When the world sleeps and nature awakens, she comes silently with the fragrance of flowers."
Meghdol further explained the inspiration behind "Bonbibi" in their own post, writing, "Meghdol's latest song will be coming out later tonight at 1 am. The songs message will focus around life and nature. This will be the second song of Coke Studio Bangla Season 2. Going beyond the familiar melody and lyrics of our music, this new song will feature a slightly different arrangement. In 'Bonbibi', we talk of the agricultural life and also the non-communal life in Bengal. This song has been made in the memory of legendary artist SM Sultan, as this year will mark the centenary of his birth."
After the successful launch of Coke Studio Bangla Season 1, the new season began its magical journey on February 14.
It can be expected that more than 20 artistes across Bangladesh will come together to create over ten memorable tracks with soulful musical fusions, dynamic performances, and more in this new season of Coke Studio Bangla.