'Coke Studio' finally in Bangladesh?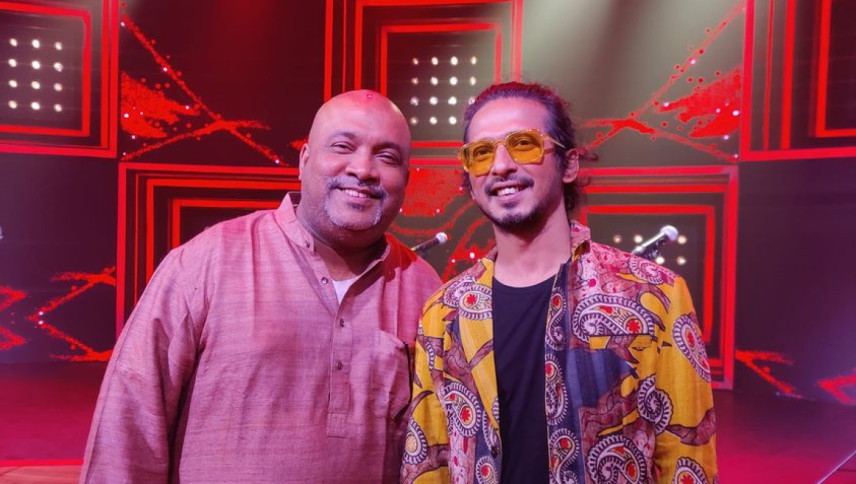 It is rumoured that celebrated musical franchise Coke Studio has finally extended its hands towards Bangladesh. The Bangladeshi contingent is said to be named "Coke Studio Bangla".
The programme will feature performances by renowned artistes. The recording and shooting for the upcoming musical series, however, the making is being done secretly.
Renowned media personality Gousul Alam Shaon posted a photo with Shayan Chowdhury Arnob on his Facebook, captioned "All are rumours" in jest, all but confirming the news. 
Arnob is said to be the music director for this exciting project.
Under the patronage of much loved soft drink Coca Cola, the collaboration is made possible by Grey Dhaka. However, the organisers are not yet ready to enclose the details.
Sources from the shooting unit informed that the shooting is being held at the second floor of a private TV channel. Entry without permission has been restricted at the studio. The performers are also seen to use a different entrance to enter and exit the premises.
The source also said that the shooting set, themed on the folk heritage of Bangladesh, was reportedly completed last week and the shooting has begun.
Noted musicians Bappa Mazumder, Samina Chowdhury, Arnob, Momtaz Begum, Pantho Kanai, and Dilshad Nahar Kona, among many others have reportedly already shot for the series. However, they are yet to speak openly about it.
A promo has been shot in multiple locations across Dhaka, including BFDC.