Hazard warns of dangers as Chelsea edge towards title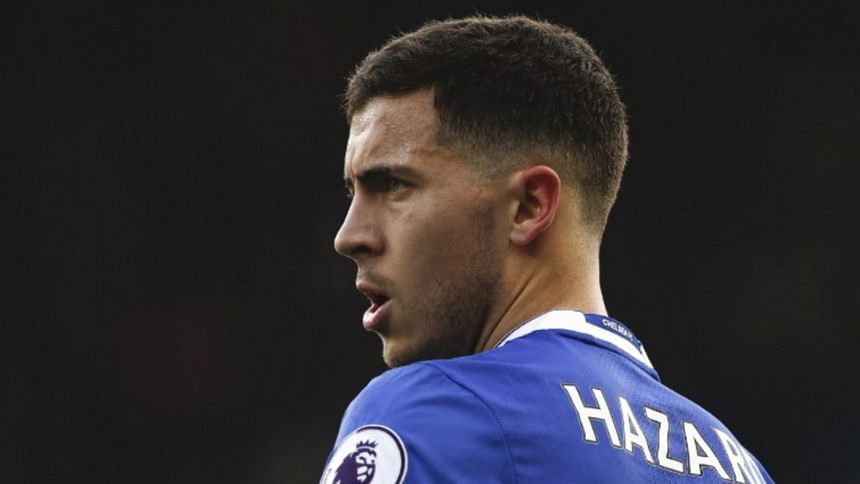 Chelsea playmaker Eden Hazard believes the club are inching ever closer towards the Premier League title but remains wary of getting too carried away as there are still plenty of points up for grabs.
Chelsea, who lost to Crystal Palace last weekend, made a swift return to winning ways with a 2-1 home win over fourth-placed Manchester City on Wednesday, with Hazard scoring both goals for the hosts.
The win helped the league leaders retain a seven-point cushion over second-placed Tottenham Hotspur with eight games remaining.
"We are nearly there but there is a long way to go," Hazard told BT Sport. "We have some difficult games but we are ready for everything. We have eight games to play. We want to finish top. That's the target."
Following an entertaining first half at Stamford Bridge, Chelsea opted to sit back on a one-goal lead in the second half and Hazard said the result was more important than the display.
"I don't know if the way we played was beautiful but the most important thing is to win games," the Belgian added.
"I think the way we played we can do better but after a defeat it's good to come back here and win three points."
Chelsea travel to 13th-placed Bournemouth on Saturday.