Morgan plays down Stokes fears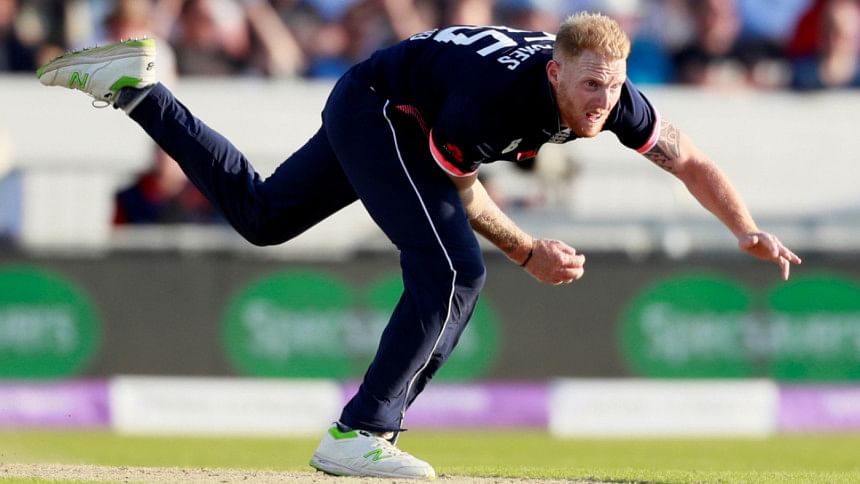 England captain Eoin Morgan has played down injury concerns for all-rounder Ben Stokes, who left field with a sore knee during Wednesday's comprehensive victory over South Africa.
Fresh from his impressive maiden Indian Premier League (IPL) stint, Stokes made 25 with the bat in the first of the three one-dayers against South Africa but bowled just two overs before leaving the field.
Stokes, who turns 26 next month, returned to the field but did not bowl again.
"When he came back onto the field he was fit to bowl," Morgan said after his century helped secure England's 72-run victory at Headingley.
"I felt bowling him again even though he was fit wasn't worth the risk. He doesn't even have swelling -- there are no significant signs of an injury -- but we can assess that over the next couple of days.
"He did the right thing to go out and get it checked. A knee can be quite a significant injury if it does happen."
Morgan's 107 off 93 balls was his third century in eight ODI innings and the left-hander wished he could continue the form going into the Champions Trophy beginning next week.
"I feel in good form. I felt like this against Ireland, I felt like this in India, I felt like this in the Big Bash," the 30-year-old added.
"I have never gone through a stage this long where I have been able to keep it up. I'm not sure what it is down to. Maybe a bit of experience," added Morgan, who has helped galvanise the side since their group stage exit from the 2015 World Cup.
The three-match series against South Africa continues at the Ageas Bowl in Southampton on Saturday and concludes at Lord's on Monday.