Editorial
Violence against children continues
For many, justice remains a far cry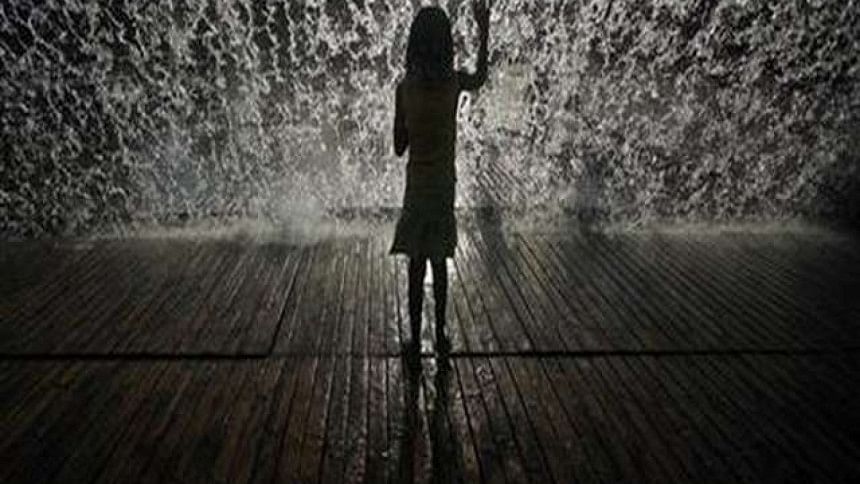 In the nine months since January this year, at least 363 children were raped and 15 died as a result, according to Manusher Jonno Foundation (MJF). Furthermore, 884 children became victims of acid attack, child marriage and other kinds of violence during the same time period. The findings of the survey, based on news reports from January to September, are hardly surprising, as violence against children seems to have become an everyday phenomenon in the country. Barely a day goes by when we don't come across horrific news reports of children being raped, killed or abducted.
More often than not, incidents of abuse seem to only get attention when they result in the child's death or when media reports surface. The accused are often set free on bail and victims' families threatened to keep silent. Then there is the indifference of law enforcement agencies towards pursuing these cases—especially when the perpetrators wield power and influence—which only makes things worse. This essentially sets the ground for a culture of impunity whereby perpetrators of such crimes are given carte blanche whereas the victims and their families rarely ever see the light of justice. 
Despite repeatedly highlighting the need to adopt a zero-tolerance policy for violence against children, there have been no signs of the government taking such measures. This would entail, among other things, reforming the legal system as the low conviction rate under the Women and Children Repression Prevention Act 2000 indicates. It is high time that such reforms were undertaken to ensure robust investigations of crimes of violence against children and to prevent perpetrators from taking advantage of the loopholes of the legal system.