UNGA resolution on Rohingya crisis
International community should harden its position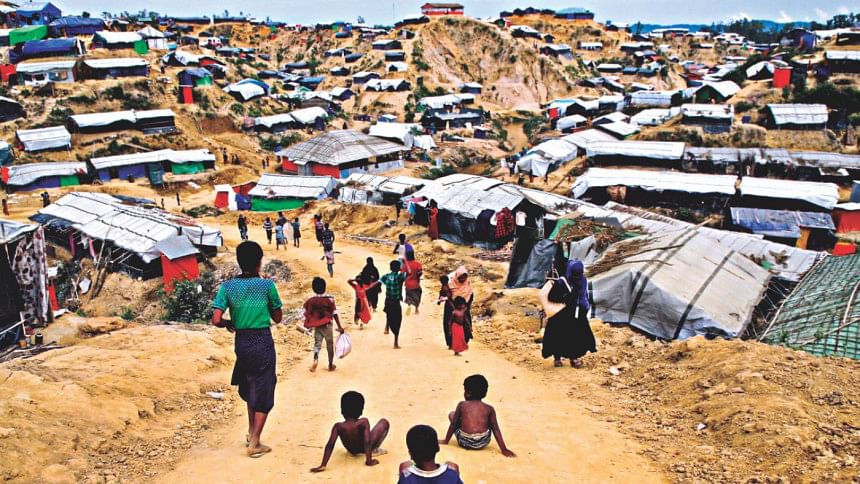 It was long overdue, but we welcome the resolution adopted by the United Nations General Assembly, which condemned the military operations in Myanmar's Rakhine state against the Rohingya minority community.
The overwhelming support to the resolution, drafted by the Organisation of Islamic Cooperation (OIC), shows the international community's unified position on the Rohingya issue. The world community has sent a clear message to the Myanmar government that ethnic cleansing cannot continue under its nose, that the government must investigate the gross human rights violations, and that Rohingya refugees must return to their homeland with their full citizenship rights guaranteed.
We, however, regrettably note that ten countries including China and Russia opposed the resolution, and 26 others abstained. We are afraid such a position would perpetuate the violence against the very few Rohingyas that are left in Rakhine.
Despite the nearly unanimous position of the international community in opposing the military operations in Rakhine state, Myanmar's military regime shows no sign of heeding the advice that it should refrain from using excessive force. According to multiple media reports, gunfire was still heard and big flames were seen near Bangladesh-Myanmar border area only the day before yesterday.
However, the Myanmar army chief's, statement, very soon after the resolution was passed, that they would take only "real citizens" among those who had taken shelters in Bangladesh demonstrates the devious intention of the military. And this is what the international community must take cognisance of. It has raised serious questions over Myanmar's repatriation plans for the displaced Rohingyas. 
We urge the international community to go beyond mere resolutions and act more decisively—especially with respect to the military—whose genocidal actions deserve more stringent measures against them.