Sushma's message
More substantive action needed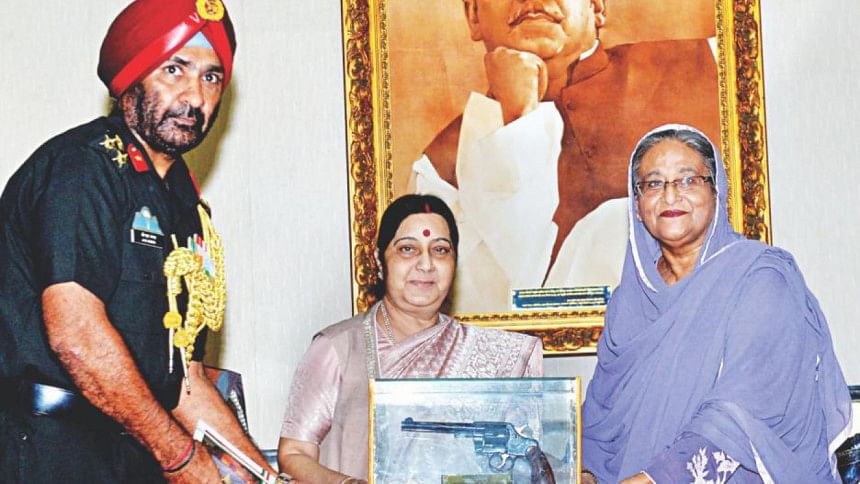 The Indian External Affairs Minister's comments at the end of her brief visit to Bangladesh merit reaction on two major aspects of the Rohingya issue—the humanitarian and political. 
For the first, we commend India's role in providing assistance to more than half a million refugees. However, we would like India to go farther and join hands with Bangladesh to secure more international assistance to tide over a crisis of unprecedented magnitude. 
For the political, we are heartened by the change in Indian position. In stressing on the fact that restoration of normalcy is solely dependent on the return of the displaced persons to Rakhine State, India has recognised both the challenges before Bangladesh and the plight of the refugees and the urgency for them to return to their homeland. We regret that India does not see the "textbook case of ethnic cleansing" yet we are happy that the case of "displaced persons" and the need for them to return home has been recognised by India. 
While we understand the India-Myanmar strategic association, we would like to point out that India-Bangladesh strategic interest should also appear high in India's radar. As a country with regional influence, the security, social, economic and strategic implications of a long-term presence of Rohingya refugees in the territory of Bangladesh cannot be lost on India.
It is our hope that the "shift" in India's stance on the Rohingya crisis, as indicated by Sushma Swaraj, will go farther in our large neighbour understanding that Bangladesh needs wholehearted—as against only humanitarian—support in solving what is clearly Bangladesh's biggest refugee crisis.