Sexual violence rampant
Fifty raped in one district alone in 10 months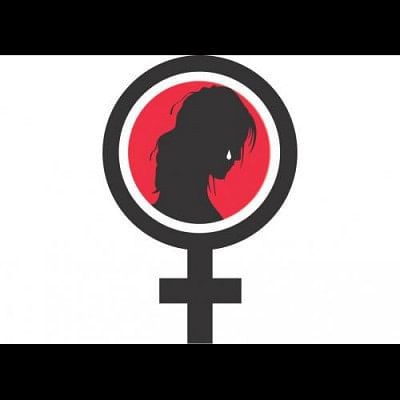 Bangladesh Mahila Parishad has revealed that at least 50 women and children were raped in Thakurgaon district alone in the last ten months. They prepared the report based on the data from local hospitals where the victims were admitted or took treatment. We wonder how many of these cases were reported to the police. And what did the local police do to catch the perpetrators?
According to Ain o Salish Kendra, as many as 1,378 women fell victim to rape, sexual harassment and other forms of violence in the first nine months of this year. We are horrified at the increase of such crimes.
Clearly, low conviction rate in rape cases is the main reason for this rise in sexual violence against women. It is a matter of concern that less than two percent of rape cases filed in the country have ended in conviction in the last five years. Other factors behind this rise include out of court settlements, reluctance of the police to record such cases, the existence of Section 155 (4) of the Evidence Act which favours the rapists, etc.
Although we have identified the reasons behind this rise in violence against women and have repeatedly demanded that the culture of impunity must end, nothing seems to have improved. The reports of different rights bodies have revealed that violence against women has, in fact, increased in 2017 compared to the previous years.
We need a strong justice system that would ensure no rapist gets away with impunity and the victims get justice. We believe that quick disposal of rape cases and conviction would be a deterrent to future perpetrators.