Unsatisfactory state of private medical education
The colleges need government's urgent attention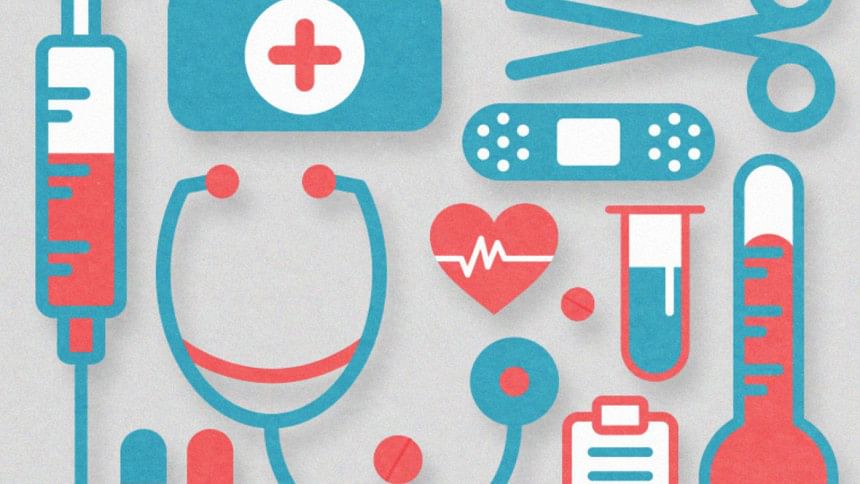 It is alarming to learn that most private medical colleges in the country are running without sufficient number of teachers, let alone experienced teachers, and without the necessary infrastructure.
According to a Prothom Alo report, there is little scope for students to acquire practical knowledge in these colleges as a negligible number of patients visit these hospitals. Generally, 80 percent of medical education should be provided to students through practical classes—the rest is theoretical knowledge. But in some private medical colleges, students do not get to see patients even in their fourth year. The result is low pass rate in final exams. According to government estimates, in the last 10 years, only half the students who were admitted to private medical colleges passed the final exams. For a college which enrols 50 students, it should have at least 177 teachers as suggested by the Bangladesh Medical and Dental Council (BMDC)—but this is not maintained in most of the colleges. How can we expect well trained doctors coming out of these colleges under such resource constraints?
Under these circumstances, the government should focus on quality rather than quantity. The government should ensure that the existing medical colleges have sufficient number of good teachers and hospital facilities with an adequate number of beds. Only that can ensure quality medical education.