Threat of militancy persists
We mustn't lower our guard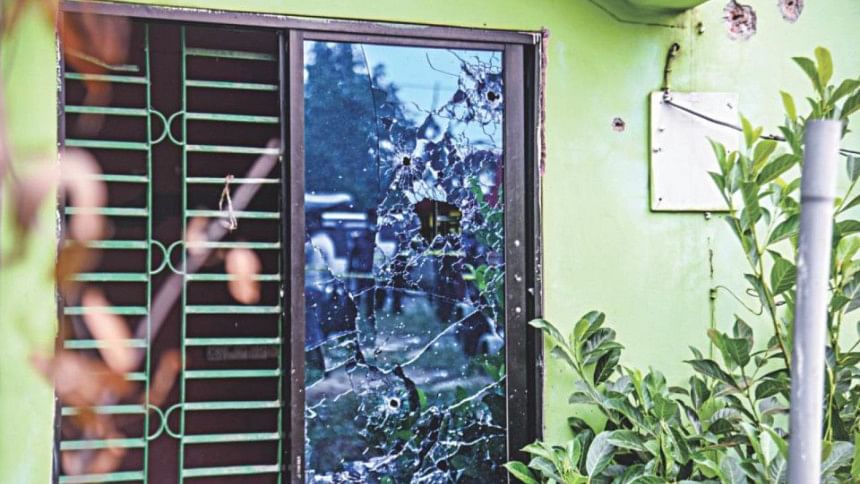 After a brief hibernation, terrorism tried to rear its ugly head, again. On Friday, the Rapid Action Battalion (RAB) carried out an operation targeting a house in Mirsarai, Chittagong. During the operation, two JMB operatives exchanged fire with the law enforcement agency before exploding suicide bombs, killing themselves, according to the police investigators' primary findings. The RAB recovered a considerable amount of explosives, arms, and grenade-making materials in the aftermath of the eight-hour-long operation.
The militants apparently were living in the house under the guise of workers in a local factory, meaning they are infiltrating the society instead of simply going into hiding. While it is an example of the successful use of advanced technological equipment—to intercept terrorists' communications—by counterterrorism agencies, they should also focus on increasing their human intelligence capabilities.
As those militants plotted to carry out subversive activities in the Chittagong court, it should be interpreted as the latest incident of the JMB trying to recoup its strength. In August, this newspaper reported how the organisation is raising funds through robbery and other illicit means to reorganise.
In July, JMB also claimed to have killed a secular writer and publisher. What's more, according to multiple media reports, the organisation is trying to elevate itself from a local militant outfit to an international umbrella organisation that would unify several militant factions across South Asia. Therefore, with elections looming large, we cannot afford to let our guard down when it comes to surveilling extremist activities.