Sinopharm vaccine delivery in June a welcome announcement
Diversification of vaccine sources should have been a priority months ago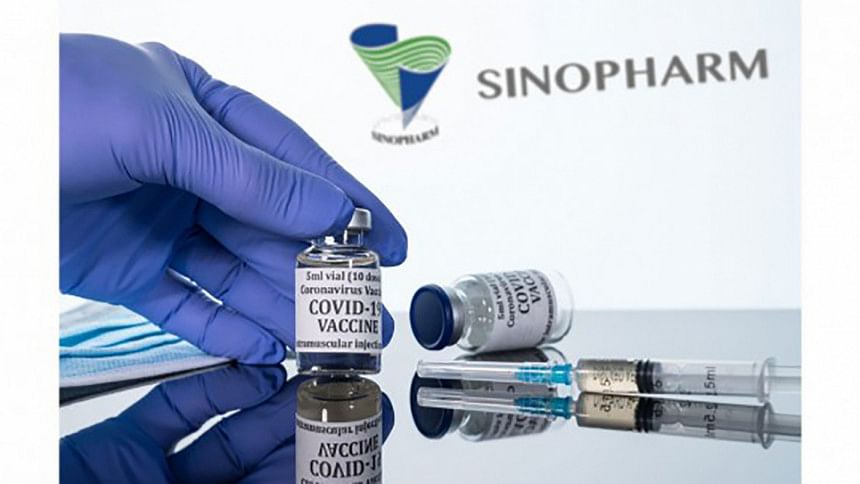 We commend the government's quick action in securing more vaccines for the citizens during the Covid-19 pandemic, especially since we have recently seen a spike in cases, prompting another round of lockdown across the country. According to Foreign Minister AK Abdul Momen, Bangladesh will purchase 1.5 crore Sinopharm vaccines from China, and its first consignment of 50 lakh vaccines is likely to arrive in Dhaka in June. The remaining one crore will arrive in July and August, with 50 lakh vaccines being delivered each month. The minister also said that a Chinese team will visit Bangladesh in a week or so to see the feasibility of vaccine co-production, and that discussions with Russia are also in its final stages.
While we are glad to hear of this positive turn of events, we cannot help but wonder why such steps were not taken much earlier, instead of Bangladesh becoming wholly dependent on one source of vaccination. This has turned out to be a crucial error since, so far, the Serum Institute of India has delivered only seven million of the 30 million vaccines bought by Bangladesh, and the authorities are scrambling to make up for this vaccine shortfall.
Yet almost eight months ago, in September 2020, Health Minister Zahid Maleque told The Daily Star that Russia was not only keen to provide Bangladesh with Covid-19 vaccines, but wanted to explore options of manufacturing the vaccine within Bangladesh as well. We are at a loss to understand why—when this possibility opened up so long ago—we had to wait until April 2021 for talks between the two countries on the potential supply and manufacture of Sputnik V within Bangladesh.
We feel the authorities, in a similar fashion, failed to explore the option of Chinese vaccines last year, even though in June 2020, the Chinese embassy in Dhaka confirmed that Bangladesh will be a priority once China has developed a vaccine. However, after the possibility to collaborate with Sinovac on vaccine trials in the country fell through when the Chinese company asked Bangladesh to co-fund the project, no more was heard on the matter of procuring Chinese vaccines.
With Covid-19 cases soaring in districts bordering India, experts have expressed fears of another coronavirus surge in Bangladesh by the end of next month if transmission of the Indian variant cannot be contained. There is absolutely no room for complacency in this scenario. The government must make amends for its previous lethargy and ramp up efforts to get Covid-19 vaccines from all possible sources in order to urgently re-start Bangladesh's vaccination programme.