Editorial
Political patronage of rapists, criminals must stop
Why was Delwar not arrested for his previous crimes?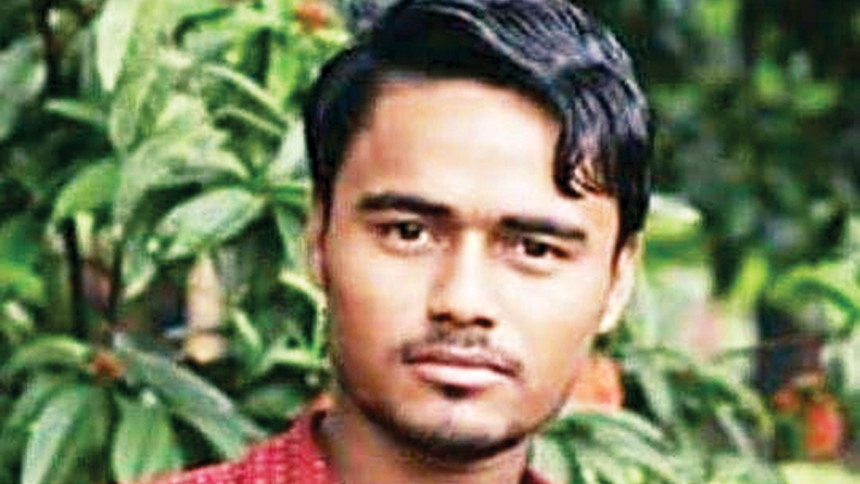 As is the case with most rapists and criminals in the country, Delwar Hossain, the prime accused in the recent gang-rape case in Noakhali, was also engaged in various crimes under the patronage of local politicians from both the ruling Awami League and the BNP. Reportedly, after the 2014 elections, Delwar joined Jubo League's politics and formed "Delwar Bahini" which has 40-50 members. Before joining the AL youth wing's politics, Delwar used to be a follower of a BNP-leaning criminal and was engaged in different criminal activities in his area. Although "Delwar Bahini" committed crimes like rape, extortion, land grabbing and robbery, and used drugs to recruit youths of the village to the "Bahini", unfortunately, people of his village and of the entire upazila were so afraid of him that they never dared to speak up against any of his crimes. 
According to the Begumganj circle's Additional Superintendent of Police, Delwar is a wanted criminal in three cases—two for murder and one for possessing illegal arms. However, he was never arrested and used to move around freely in the village. The impunity enjoyed by Delwar and his gang only emboldened them to commit more crimes and become more ferocious. The recent gang-rape and torture of a woman in Noakhali is a horrifying example of what happens when identified criminals go unpunished. According to the National Human Rights Commission, Delwar previously raped the survivor of the gang-rape in Noakhali multiple times at gunpoint. Needless to say, he has always gone scot free with impunity because of his affiliation with local ruling party leaders.
There is a dangerous similarity in most of the rape incidents that have taken place recently across the country—most of the rapists were somehow affiliated with the ruling party's student or youth wings. We have seen it in the case of the recent gang rape of Sylhet's MC college where all the rapists were involved with Bangladesh Chhatra League. Evidently, such horrible, inhuman crimes cannot take place without any political patronage.
Therefore, first and foremost, the ruling party leaders must stop patronising these identified criminals in the party in order to stop crimes like rape and break the existing culture of impunity. At the same time, the law enforcement agencies should be given the freedom to do their duty without any political influence. If Delwar was arrested for his previous crimes, the woman in Noakhali could have been saved from being gang-raped and tortured by him and his gang members.