An observation worth taking note of
Dia and Rajib's killings revealed the unpleasant truth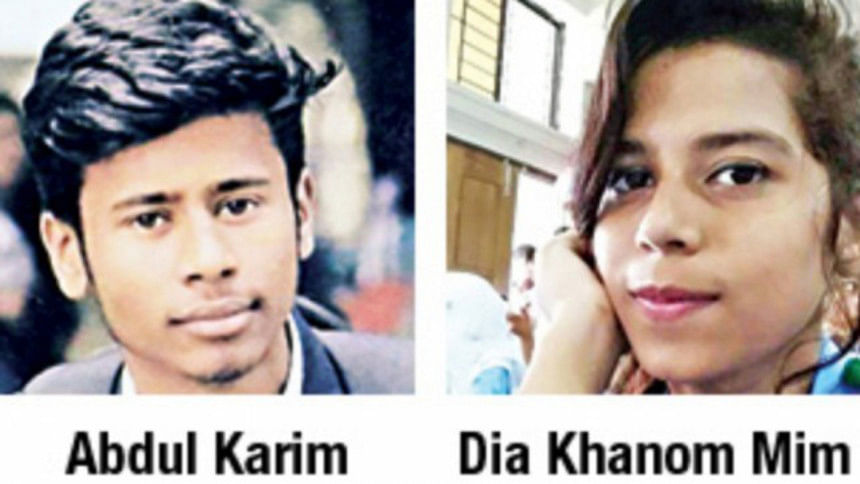 Once again, the observation of the judge in the case relating to the deaths of two students of Shaheed Ramiz Uddin Cantonment College—Abdul Karim Rajib and Dia Khanam Mim—has brought to the fore the anarchy that exists in our transport sector. Rajib and Dia's deaths had sparked a huge student agitation in the capital for road safety that was unprecedented in its nature. In response to the demonstration by students, politicians and different government bodies had made a series of bold and lofty promises. Yet, till this day, road safety has at best remained elusive. And in the summary of the judgement delivered in the case of Rajib and Dia's killings, the judge commendably mentioned this fact. 
In his observation about the transport sector, the judge mentioned that people were getting killed under the wheels due to carelessness of drivers and helpers—drivers are often operating heavy vehicles without having the proper license and killing people while driving recklessly to earn more, as was the case in this instance. However, the problem is much more complex, as it is the system that we have in place which encourages such behaviour. For example, drivers often get involved in deadly races on roads because owners compel them to pay a certain amount, which means they try to outdo other drivers when it comes to picking up the most passengers. Owners also hire unqualified drivers to drive heavy vehicles, and they get away with it because of lax monitoring.
The overall problem is so severe and well-entrenched that it cannot be done away in a day or two. But the authorities, if they are sincere, must nevertheless have short, medium- and long-term plans to address the crisis. They must prioritise the issues that are most critical, while working to solve the others—instead of trying to achieve everything at once, which cannot ultimately bear fruit.
At the end of the day, the situation on the roads is a matter of life and death. The country's economic growth and foreign investment are also tied to this. And the chaos on our roads is costing us in all of those departments, as well as leading to the loss of that which is most precious—i.e. human life.