No gas supply, no prior warnings
A display of extreme callousness!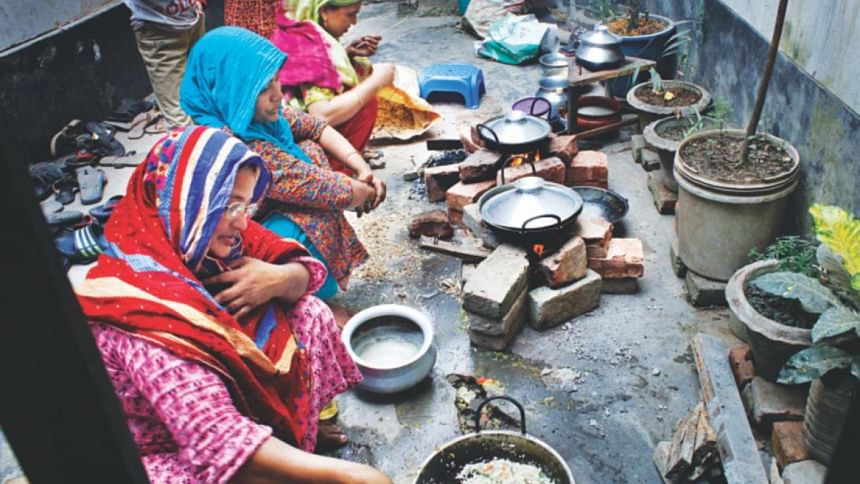 It is reprehensible that some 6-7 lakh people in Dhaka had to suffer from complete or partial lack of gas supply without any warning whatsoever from the authorities. As we now know, gas supply to many areas was shut down for about 26 hours not because of any major accident, but so that emergency maintenance work could be carried out. What we'd like to know is, after the Gas Transmission Company Ltd informed Titas Gas that maintenance work was required in a transmission line on Friday night at around 10: 30pm, why did the authorities not bother to inform the public? It is simply because of their abject callousness.
According to the director of operations at Titas Gas, they could not let consumers know about the shutdown as it was after midnight that they managed to make preparations for the repair work. However, the issue is not when they had prepared, but when they had known about it. And as an official of Titas Gas told this newspaper, the authorities were supposed to issue an alert message on Friday night, but they had somehow forgotten about it.
Meanwhile, households had to unnecessarily suffer and businesses had to unexpectedly shut down and incur losses. Will the authorities cover for their sufferings and their damage? Or do they expect everyone to simply forget about it all?
We demand that those responsible for this mess be held accountable and made an example of. It is simply unacceptable to ignore such a big blunder, and we expect to see some heads roll in the coming days as a way to ensure that this never happens again.