Editorial
Maternity leave and pay
Some RMG owners continue to violate the law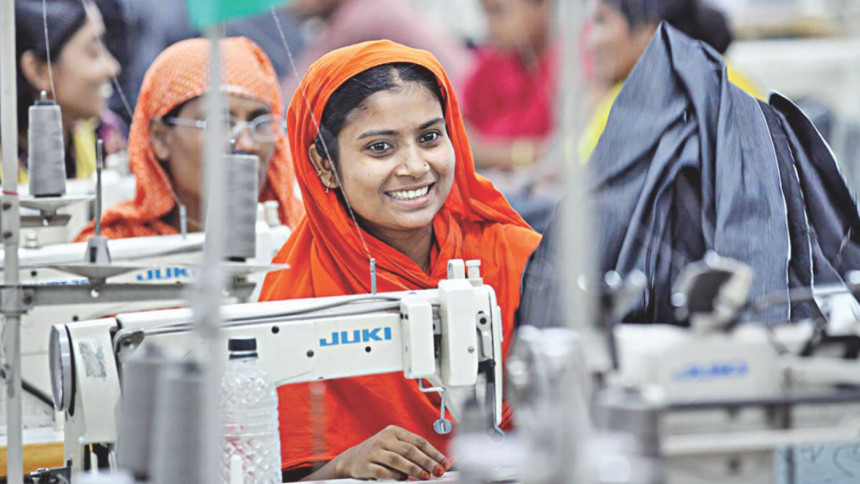 It is very disappointing to learn that many of our garment workers still do not get maternity leave with full pay and other benefits. And that working conditions in RMG factories are quite unfavourable to the female workers who are expecting. There is hardly any scope for them to sit or rest, let alone have the necessary medical check-ups done in the healthcare facilities inside the factories. Besides, the shoddy working conditions and a lack of hygiene in the factories are affecting women workers' health in general.
Although the labour law in Bangladesh entitles workers to a 16-week maternity leave with full pay, a recent study has found that only 28.7 percent of the workers get maternity leave for four months. Also, the general practice in factories is to give workers the entire 16 weeks' salary when they re-join office after childbirth which is a violation of the labour law. The recently proposed Bangladesh Labour Law entitles workers to eight-weeks of maternity leave and other benefits before they go on leave. And although re-joining work two months after childbirth is harmful for both the mother and the child, the majority of workers as well as the employers are not even aware of the need for post-natal care. Then there are also cases of terminating workers during pregnancy.
These are serious issues concerning our garment workers that need to be addressed with urgency. The owners must abide by government rules in terms of providing workers with the necessary maternity benefits and healthcare facilities, which would in effect increase their productivity.