Demand for skilled expatriate workers falling
Education system failing to equip aspirants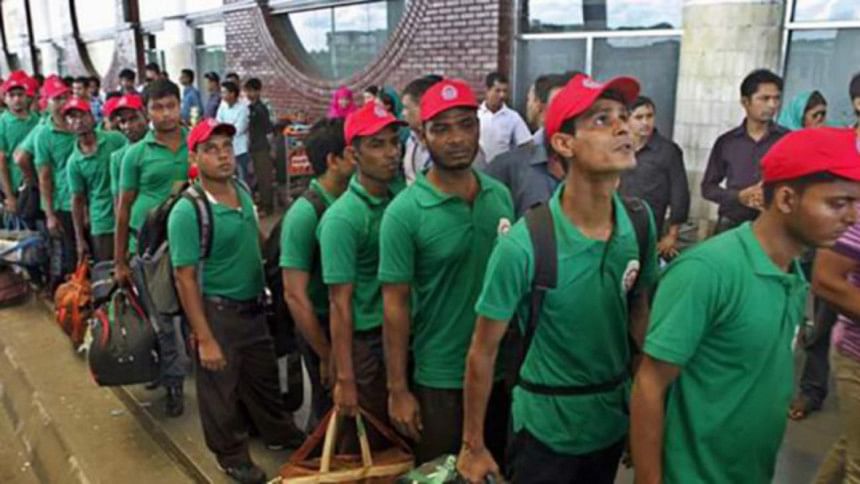 Sadly, only about 44 percent or an estimated 2.5 lakh Bangladeshi workers who went abroad were deemed to be "skilled" out of some 6 lakh migrant workers who found work in overseas labour markets. Unfortunately, we have been cutting corners in categorising when it comes to producing skilled workers. These and other shortcomings were highlighted in a report titled "Labour Migration from Bangladesh 2019: Achievements and Challenges" by RMMRU, published on December 29. It is not surprising to find that many countries have stopped recruiting doctors and engineers from Bangladesh, which puts a huge dent in our remittance because a skilled expatriate worker earns many times more than an unskilled one and the fact that this year, the number of migrant workers is about 10 percent less than the number of people who found jobs abroad is a very worrying sign. 
The declining trend is highlighted by the largescale returnees of Bangladeshi workers from countries like Malaysia and Saudi Arabia and should be serious cause for worry as inward remittance is of vital importance to the economy. The 30-day training programme introduced by the government to transform unskilled workers into skilled ones destined for Middle Eastern labour markets is obviously falling short of the expectations of overseas employers. It is time we took cognisance of the failings and did something to improve the situation.  
Migration researchers believe that efforts need to be expedited in language training so that skilled workers are made language-proficient, because we have to take into account that we are not the only country in this part of Asia vying for a piece of the overseas labour markets. Again, the country's higher education curriculum needs to be improved so that graduates from our nursing schools, medical colleges and engineering universities are perceived to be at par with expatriate workers from other countries in terms of knowledge and skills.